Minimalist tattoos are a style of tattoo that has taken much prominence during the last years. Its rise is due to the fact that they are usually small tattoos, with fine and delicate lines, and with few colors or only in black, so they are perfect as a symbolic tattoo, to be made as a couple or for people who want something discreet. But minimalist tattoos do not have to be boring, and we'll show you below.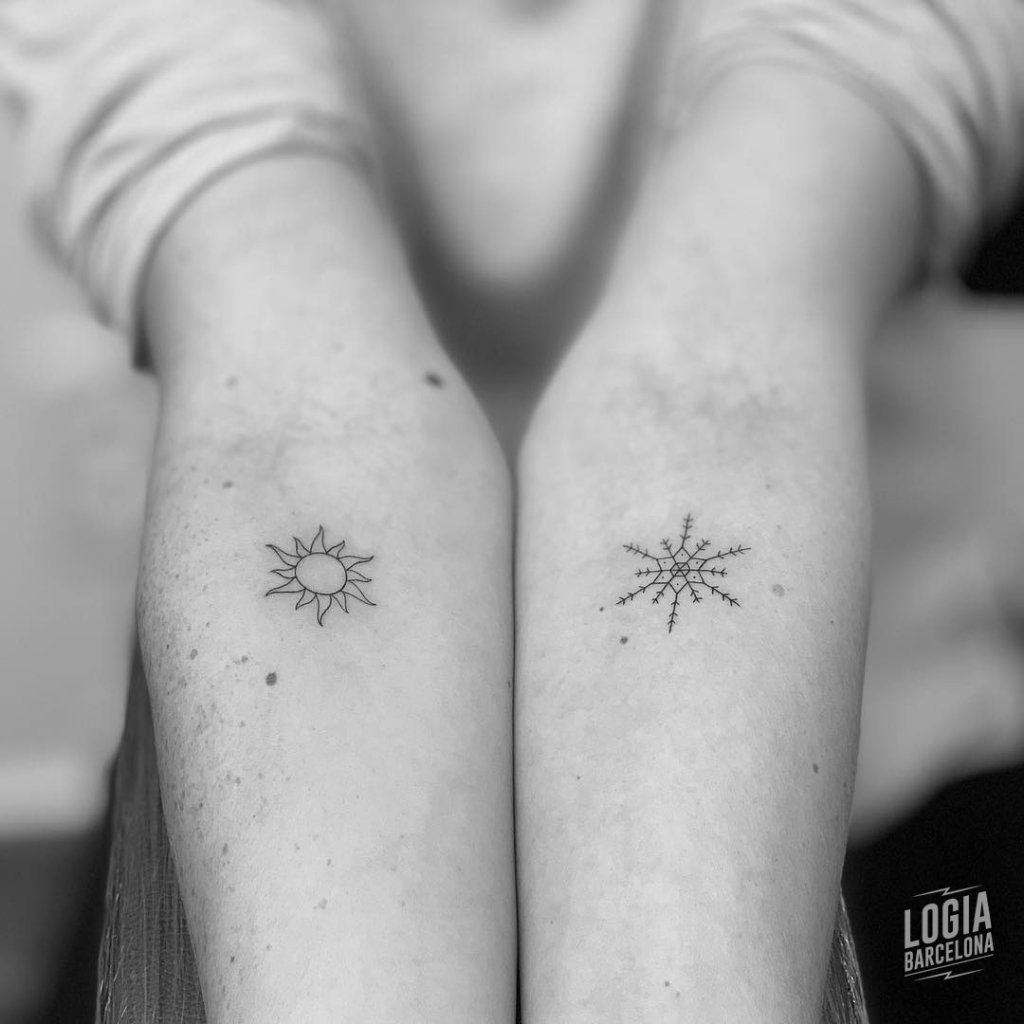 Minimalist tattoo meaning
Minimalist tattoos have much in common with small tattoos, and usually are tattoos with meaning. But while these other tattoo styles refer to subjective perceptions (what for someone is small is too big for others, and tattoos with meaning obviously symbolize different things for each one), the minimalist tattoo can be understood as a tattoo style concrete, just like the Japanese or traditional tattoo.
The minimalist tattoo usually has few elements (hence its name!). You can play with geometry, with simple lines and recognizable symbols such as suns, hearts, stars or moons; and it does not have to be especially small, although we usually understand it as such. The following is a perfect example of minimalist tattoo that plays with points and small lines, the two bases of geometry, in a very simple and at the same time original manner.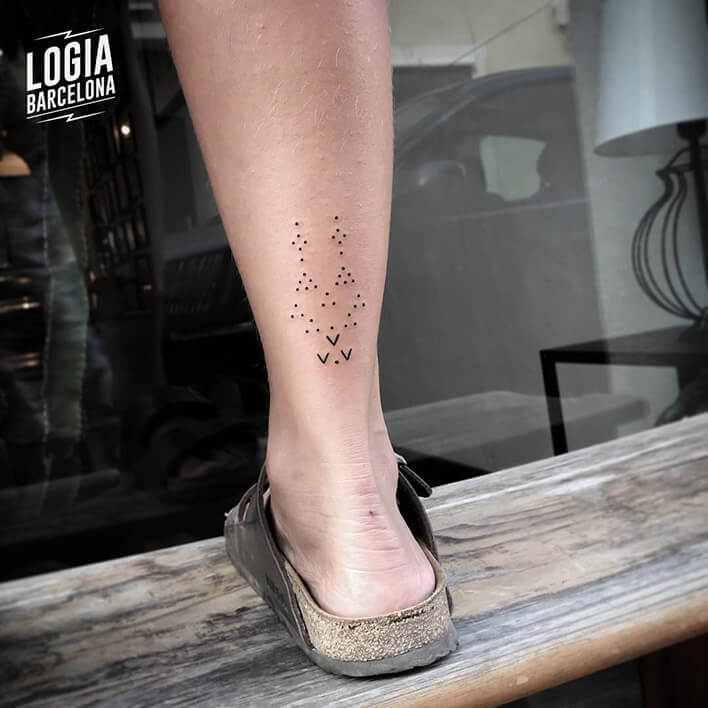 The minimalist tattoos can also be bigger, as it is not written anywhere that we have to stick to the mini. For example, the following tattoo, why do we consider it minimalist? Because its use of pure black and solid and simple lines; also for its position, since it does not have anything to frame it on the sides, giving that "patch" effect. A different tattoo made by one of our resident tattoo artists Parne Luck.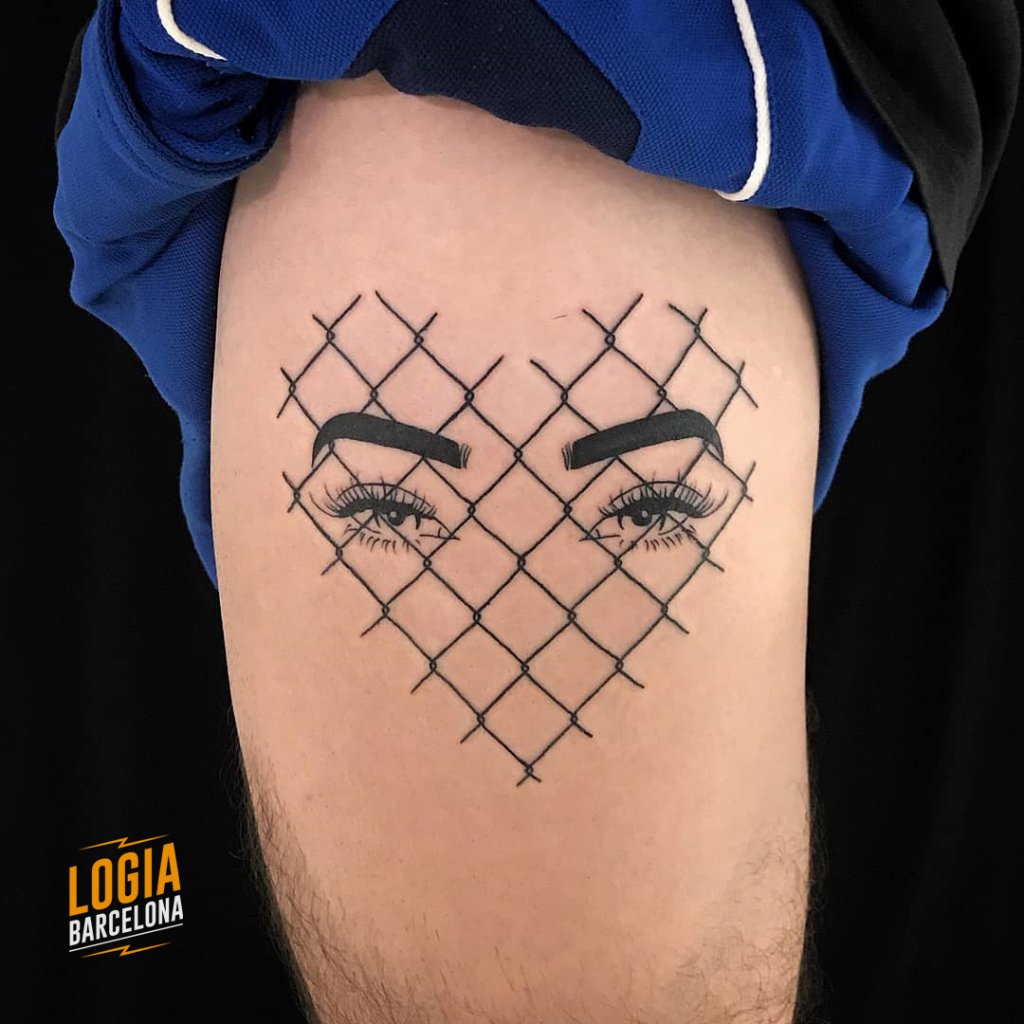 Without a doubt, at Logia Barcelona our resident tattoo artist Moskid is the great expert in clean tattoos, with fine lines and minimalistic style. His simple and effortless stroke translates into what we all understand when thinking of minimalism: delicacy and elegance in a small size. Some of his examples include flowers, simple stroke lettering, letters as memories, and combination of several of these elements with fine lines.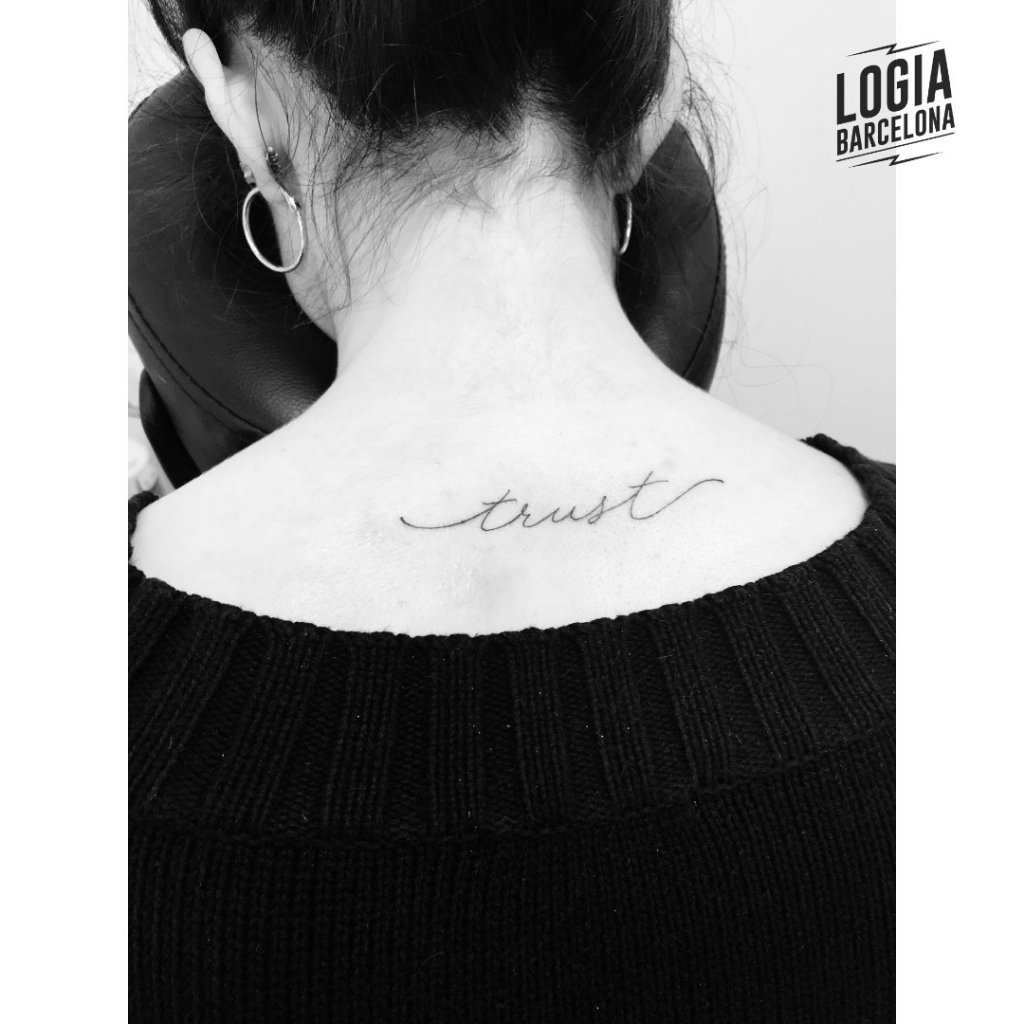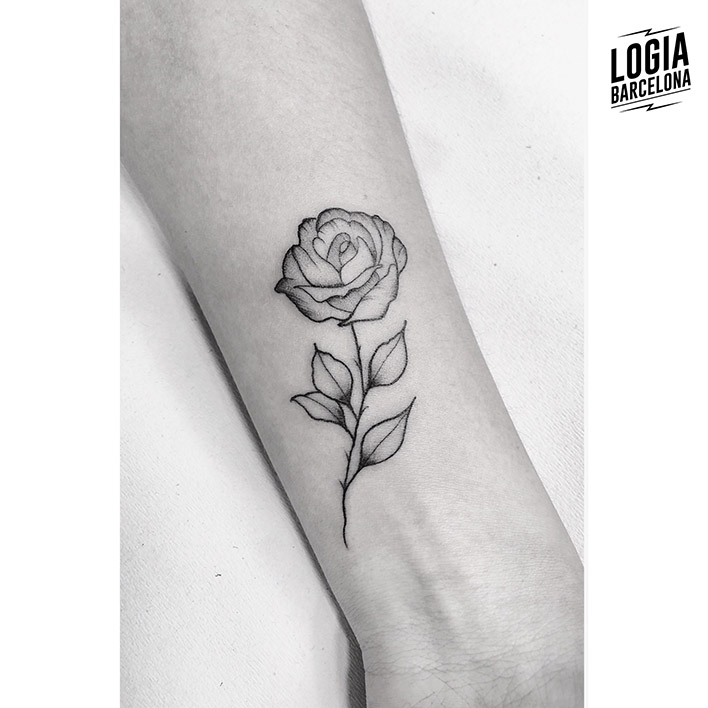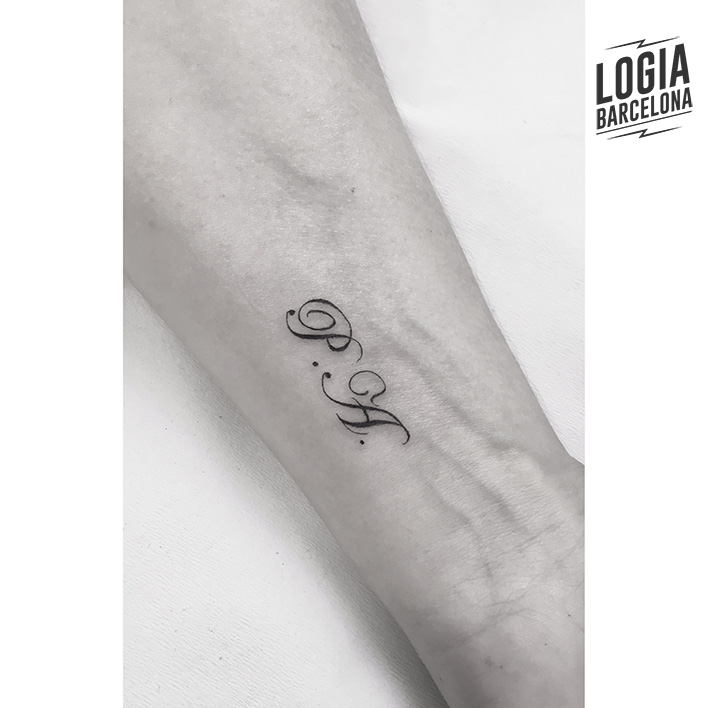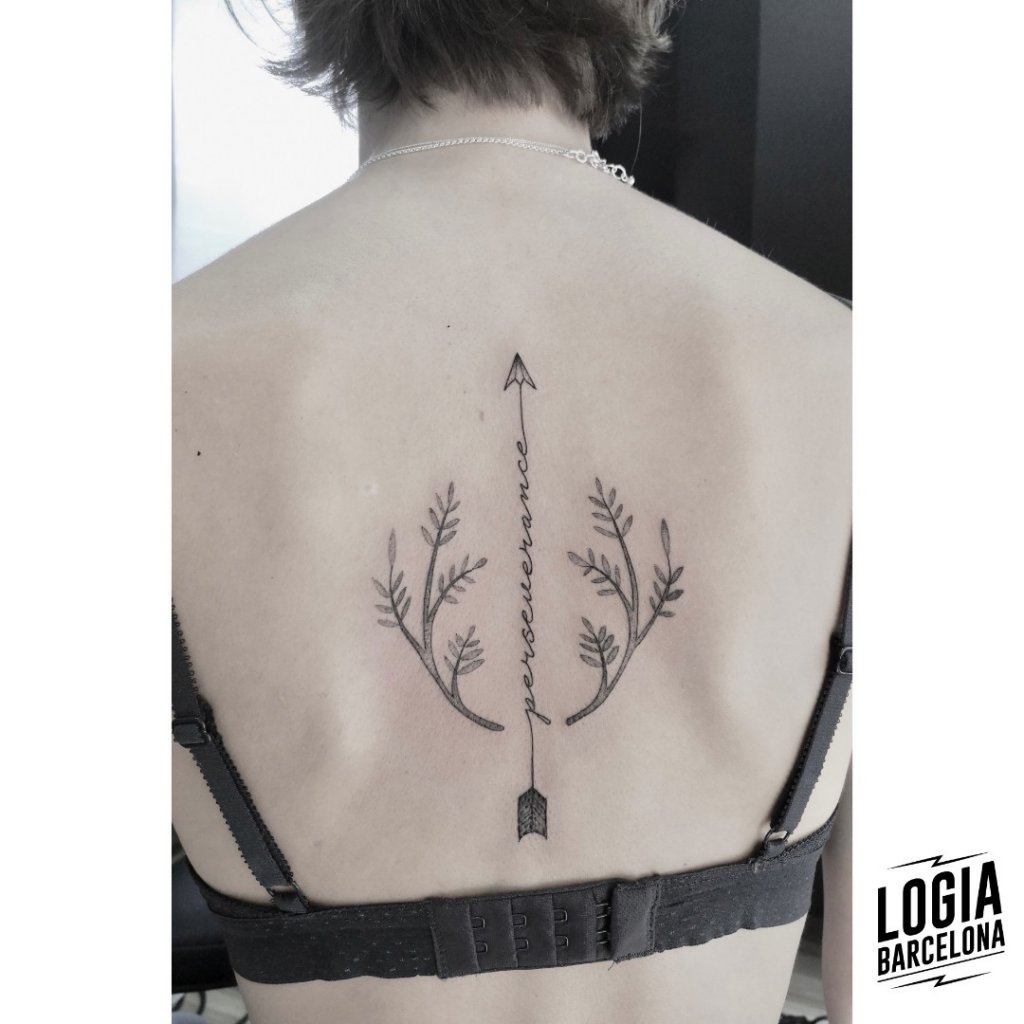 But what do we understand as minimalism?
As you've seen, a minimalist tattoo can come in many forms and mean many different things. But there is a common theme in all of them, which in the end is the definition of minimalism itself. So, why we understand that a tattoo is minimalist style, when they are presented in so many different ways?
The concept of minimalism began to be used in the 60s as opposed to the dominant artistic currents of the time, mainly pop-art style and realism. Minimalism sought to reduce the artistic expression to the essential and stripped all the excess elements. We can find all kinds of minimalist art, from painting to sculpture, architecture, music, design … and, of course, tattoos. The boom of the minimalist tattoo in the last 2 or 3 years comes from the undestarding of minimalism as a lifestyle that has arisen in response to the overconsumption and capitalist society in which we are immersed. Therefore, the minimalist tattoo replicates these fine lines, reduced to the maximum, typical of minimalism as an artistic expression. A way to answer the maximalist drift of society.
We hope our collection of minimalist tattoos has convinced you. A minimalist tattoo works whatever your favorite style or personality, since it can be adapted as a filler for other areas with tattoos, as well as simple small tattoos in a discreet place. Anyway, take a look at the portfolios of our tattooists, contact Logia and start thinking about your next tattoo! We'll be waiting for you at our tattoo shop in Barcelona.