At many tattoo studios, consultations for fixing or covering up a tattoo are becoming more and more frequent. Not a day goes by without someone entering our tattoo shop Barcelona asking if there is any possibility of fixing their old tattoo.
Tattoo cover up
There are many reasons why we can become disenchanted with our tattoo. From an impulsive decision that lead us to tattoo something that we later regret, or a once good idea that was badly executed or that healed poorly. From a design badly done by a bad tattooer, or the name of a person that no longer continues in our life, to a design that at the time was cool and modern, but is now outdated and we no longer like. And what to do in these situations? Well, we have two options: either resign ourselves and accept that we are going to live with our old and ugly tattoo forever… or try to change it for a design that we like more.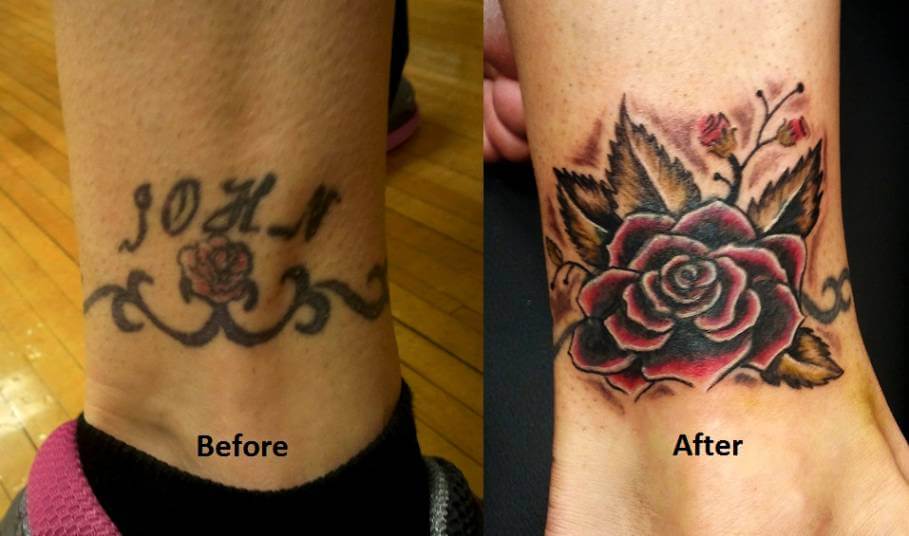 Tattoos to cover up others
The fact of covering a tattoo with another one is known as Cover up tattoo. Generally, in a cover up tattoo we do not mean to paint it all with black ink all over it, but a very meticulous work, which requires creativity, experience and a very good and steady hand. In fact, there are even tattoo artists that specialize in this type of tattoos, since there are several things to take into account when it comes to getting a tattoo cover.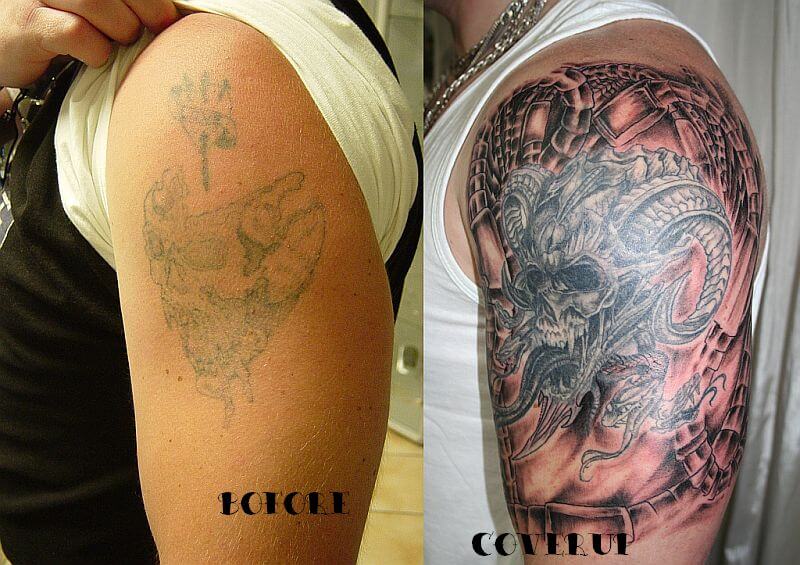 How to cover up a tattoo
Some things to keep in mind when getting a tattoo cover up are the following:
If our old tattoo show very deep colors still, it is advisable to apply a few laser tattoo removal sessions beforehand. It is not necessary to get it to completely disappear, but just carry out the strictly necessary sessions until the skin is sufficiently discolored, so that the artist can work with ease and obtain a clean and aesthetic result.

Some of the most used resources in cover up tattoos, especially in the case of not using laser removal beforehand, are the accentuation of new lines; better definition of the points of maximum light and shadow, increasing the contrast to hide the previous areas; or the use of skin color (especially white) to clarify and nuance the area.
A tattoo cover up can go from the review and light redesign of the original tattoo, to the design of a completely new drawing, using the old tattoo as a basis to know where to apply the lines and shadows, but giving it a completely different meaning.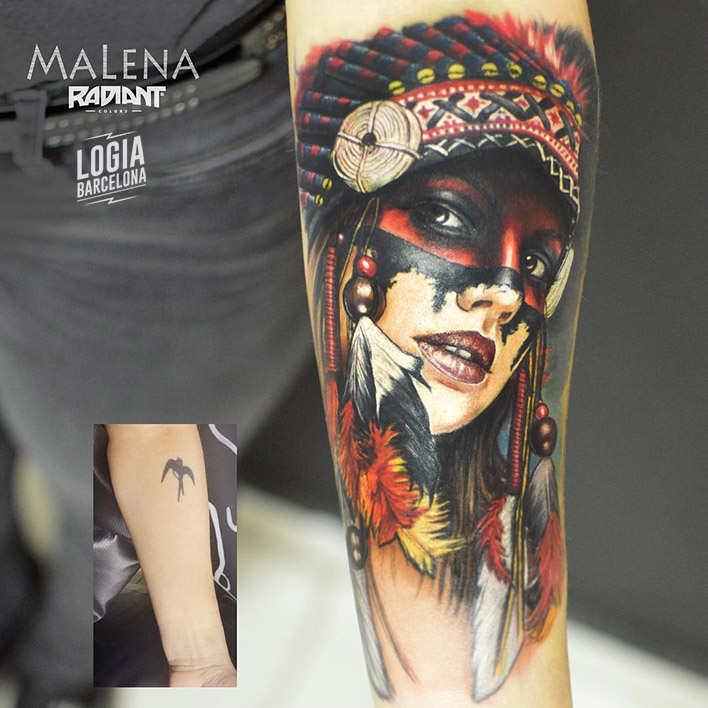 Keep in mind that some tattoo artists may refuse to work on cover tattoos. In many occasions, especially if we want to cover a tattoo for a bad execution, the original tattoo may have healed badly and the skin may be damaged, which increases the risks of malabsorption of the ink or even infection. In addition, "fixing" another artist's tattoo can be a source of contention among tattoo artists.
Do not make the same mistake as at the beginning: do your research to find the perfect tattoo artist to make your cover up piece, and approach it with tact and contributing ideas.
Two new tendencies to cover tattoos that are rapidly growing are the blastover tattoo, where a design is applied on the previous one without eagerness to disguise it, but using the old tattoo as a canvas for the new one; or the blackout tattoo, a radical solution where the old tattoo tattoo is completely covered with black ink. You can maintain an aesthetic sense by making designs with the blank spaces, as in the following Messi tattoo example: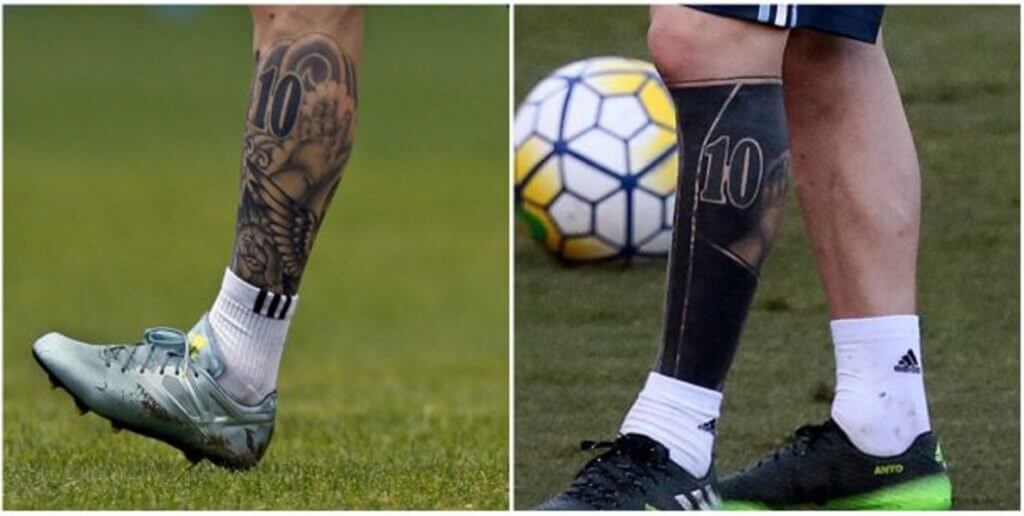 As you can see, there are a lot of options to cover your old tattoo.  If you are thinking of getting a tattoo cover up, now you have some advice on what are the most appropriate procedures to follow. Anyway, it is best to check with your trusted tattoo artist before starting any type of process to cover the tattoo.
Do not get upset with your old tattoo and renew it thanks to cover up!
If you are thinking about getting a tattoo or have any question about our services of tattoos, piercings, henna tattoos, micropigmentation, microcapillary, tattoo removal or our tattoo courses, do not hesitate to contact Logia Barcelona, ​​via email info@logiabarcelona.com or by phone: +34 932 506 168.