Snakes are one of those traditional American tattoo designs that has been adapted and modified to the different fashion styles, surviving and remaining relevant through time. Today we bring you this collection of snake tattoos to give you inspiration if you are thinking of getting some ink with the king of reptiles.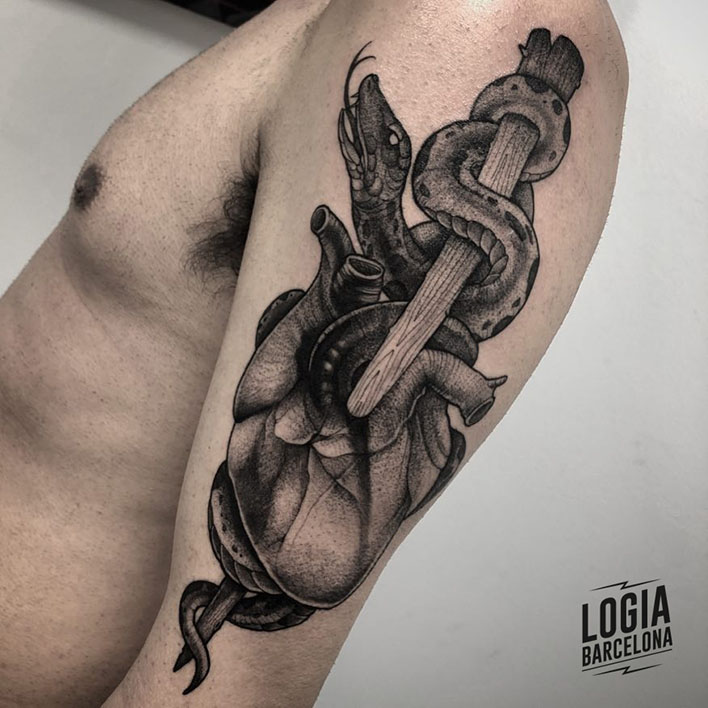 Snake Tattoo Meaning
The snake is an animal with a deep spiritual meaning in many different cultures. Its ancestral significance in Buddhist culture symbolizes wisdom, power and health; as well as opportunity and renewal, surely relating it to the shedding of skin. However, today the snake has a darker meaning. It is considered that someone is a serpent when he is a traitor, just as the serpent betrayed Eve in Eden. Other negative feelings that the snake can transmit are temptation, anxiety, anguish or guilt.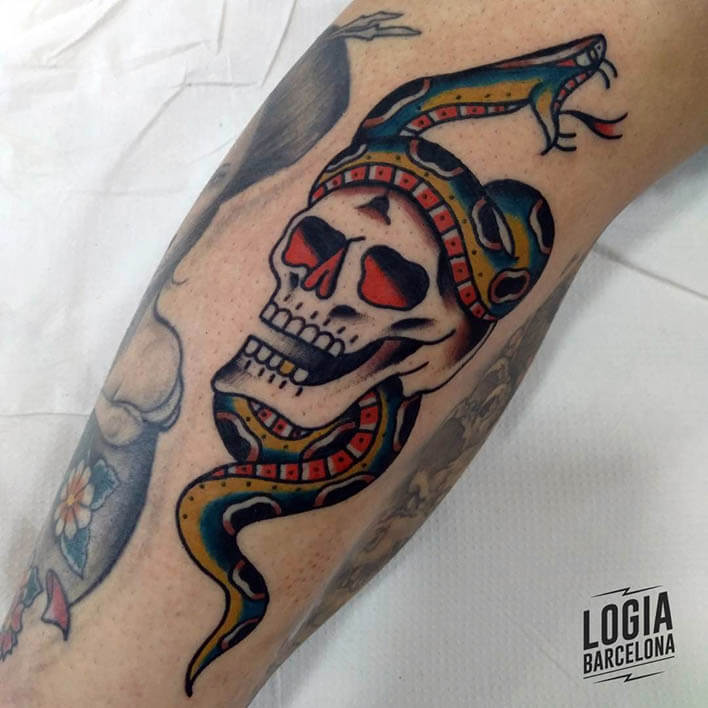 We cannot forget that, beyond the serpent's meaning, it is indeed a very beautiful animal. Its stealthy shapes and bright colors, coupled with its fierce appearance thanks to poisonous fangs, make it a very attractive motif to decorate the body with an elegant snake tattoo design. Below we suggest ideas of different styles of snake tattoos done by our team of tattoo artists.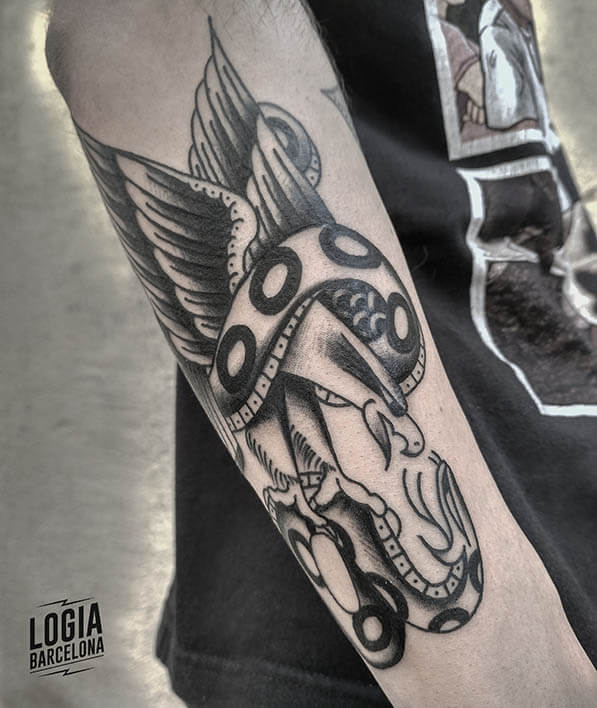 Snake Tattoo Designs
Snake tattoos were popularized in the West from American traditional tattoos, where it is one of its main motifs along with other animals such as tigers or eagles. However, in Asian societies, the serpent or the dragon already had a deeper and more ingrained meaning. That's why Japanese tattoos has many examples of meandering dragon tattoos, like these ones done by our one and only Lelectric: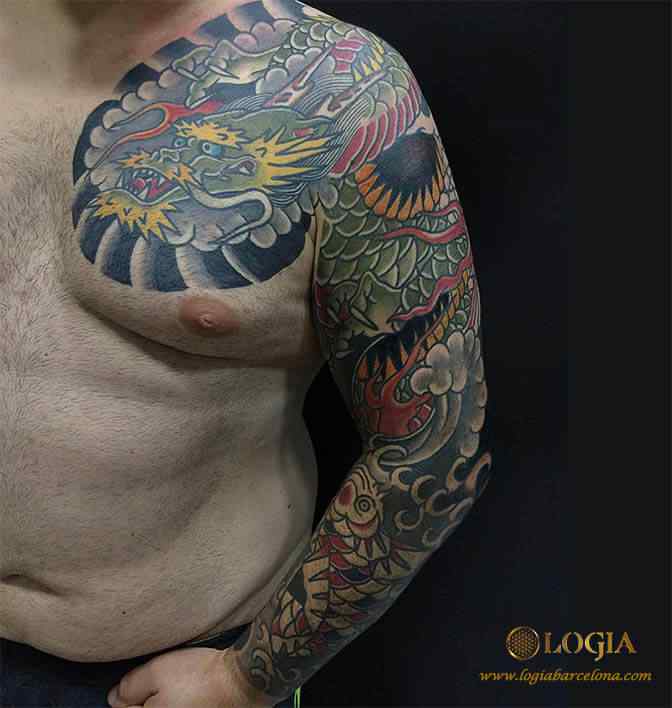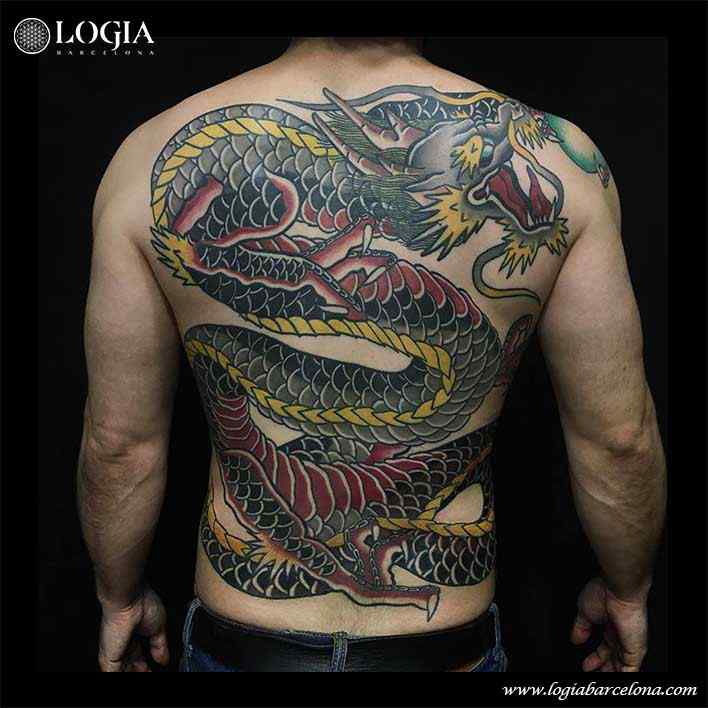 But if we look for more traditional snakes, as we said, old school tattoos are full of them. Here is an example done by Fran Ruina, who combines it with a gypsy head, also another very popular motif in the traditional American tattoo.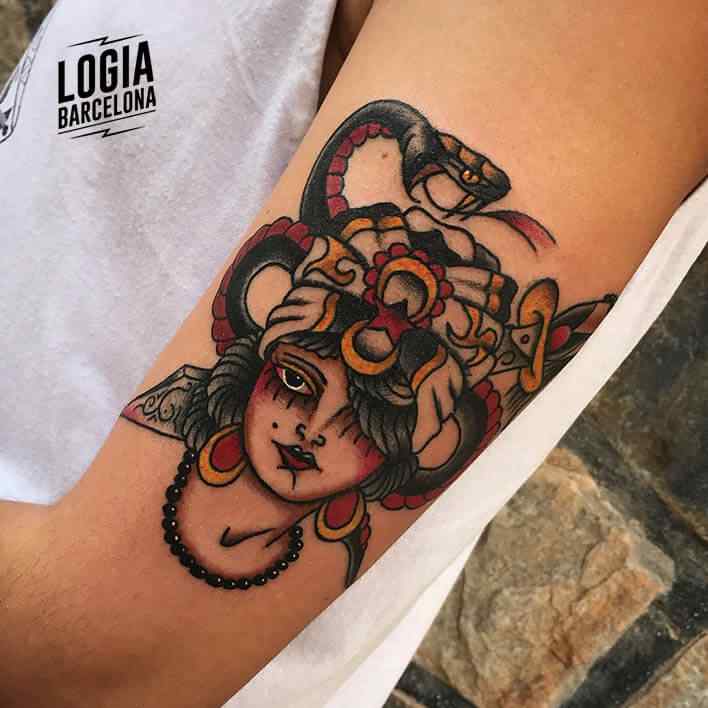 Also the most fashionable styles currently, such as black & gray, take the snake motif and adapt it to their own stylistic conventions. Victor Dalmau proposes these fierce examples: a cobra with a large rose, a snake rolled on itself, another reptile framed in a rhombus with a moon and organic motifs, and finally a snake tattoo in the shape of eight that reminds the brand worn by the Death Eaters (followers of Voldemort) in the Harry Potter saga, but updated to adapt it to the most current styles.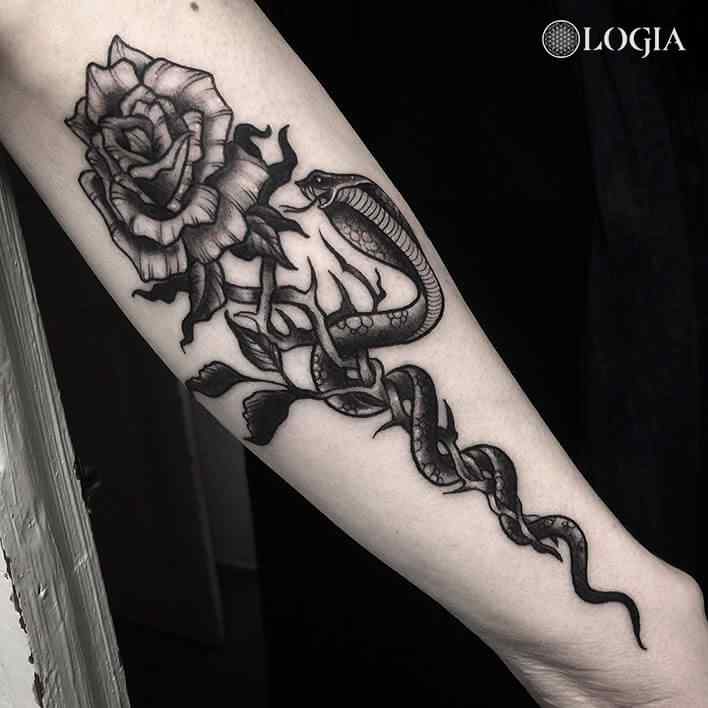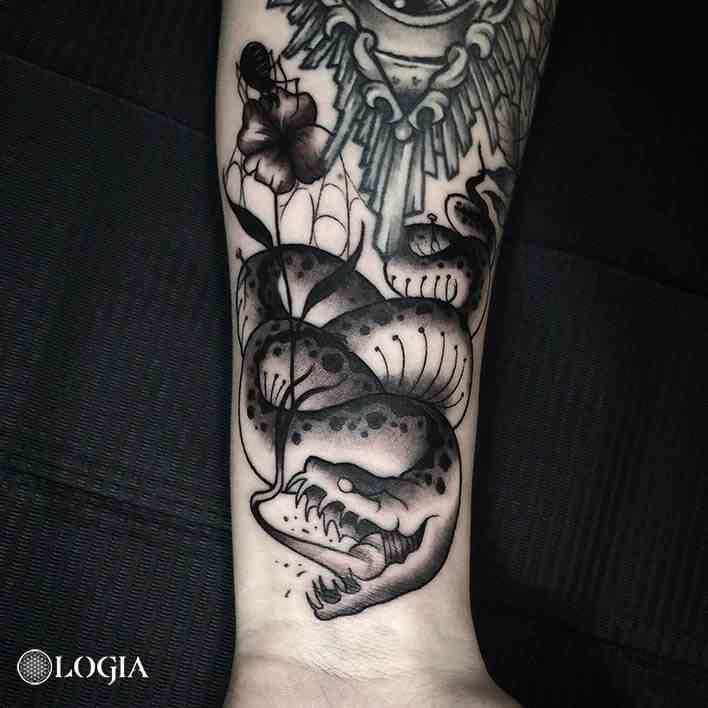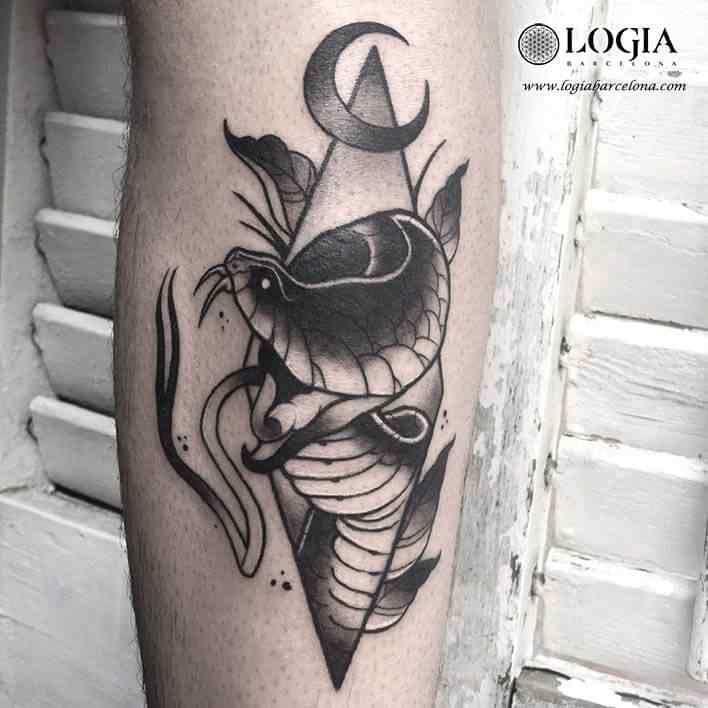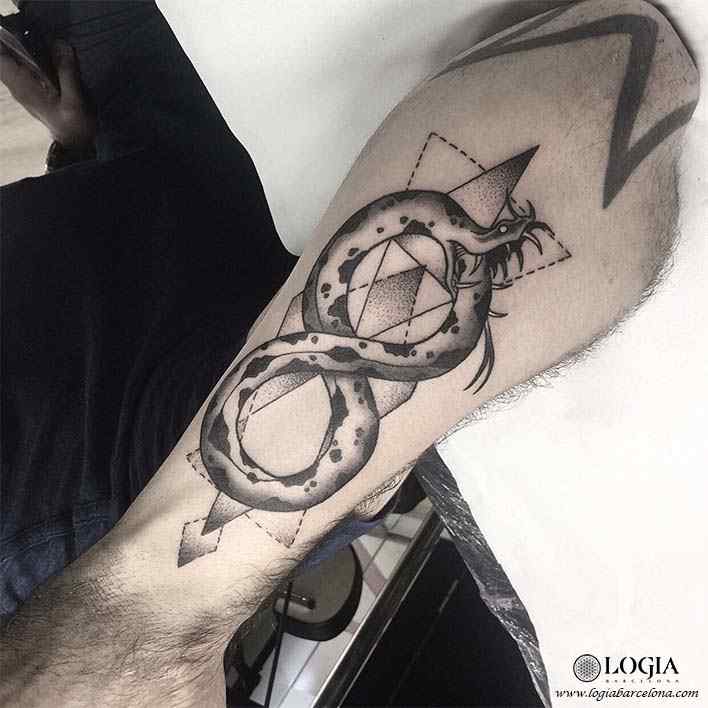 Another of our tattooers, Pepo Herrando, teaches us that the snake can be united with other motives. In the first example an owl traps with its claws a two-headed snake. The second tattoo, with an exquisite use of blackwork, shows a cut snake that decorates the inside of the client's biceps.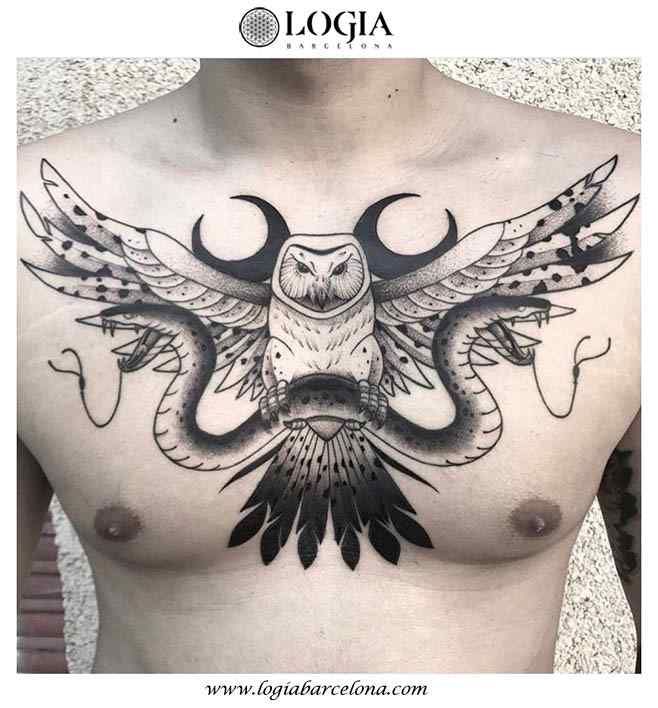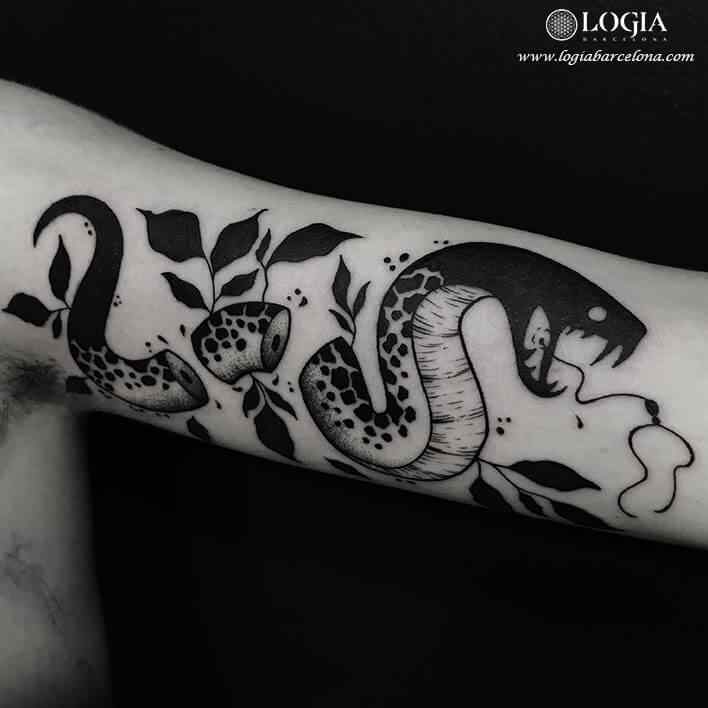 Moskid takes the black & gray beyond what we know with two snakes wrapped around a dagger. A precise style that shows that the traditional snake tattoo is a great and versatile option in terms of styles.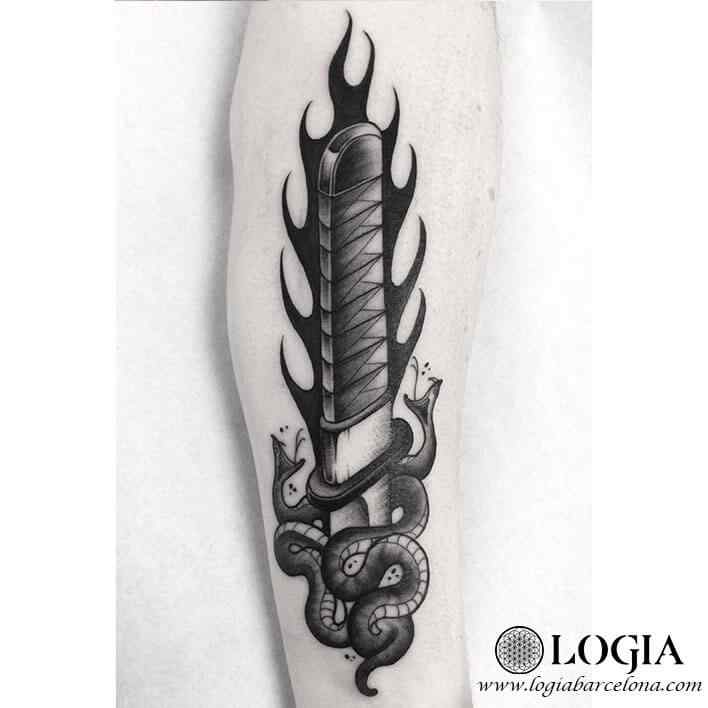 And we also have more colorful snake tattoo designs, like this one from our guest artist Sion: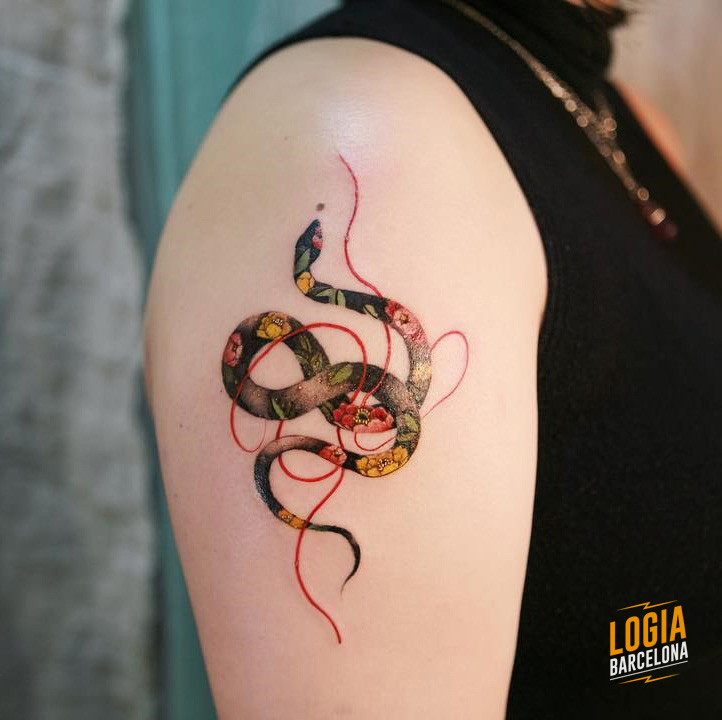 If you were thinking of getting a snake tattoo, we hope that this compilation has helped you to decide completely. We say yes. Whatever it means to you, or just because you simply like its sinuous forms, a snake tattoo is a good idea to decorate your body. Look through the portfolio of the rest of our tattooists or make an appointment at Logia and we will be happy to attend your request and propose a sick design just for you! Come to opne of the best tattoo shops in Barcelona and get the best snake tattoo ever.