The Eye of Providence Tattoo or All-seeing Eye of God Tattoo, sometimes also associated with the Illuminati Eye Tattoo, is a really popular tattoo design. Whether because of its mysterious design or because of the multiple protective properties associated with it, it has become a design that we have tattooed several times at our tattoo shop in Barcelona. Do you want to see some of the best examples?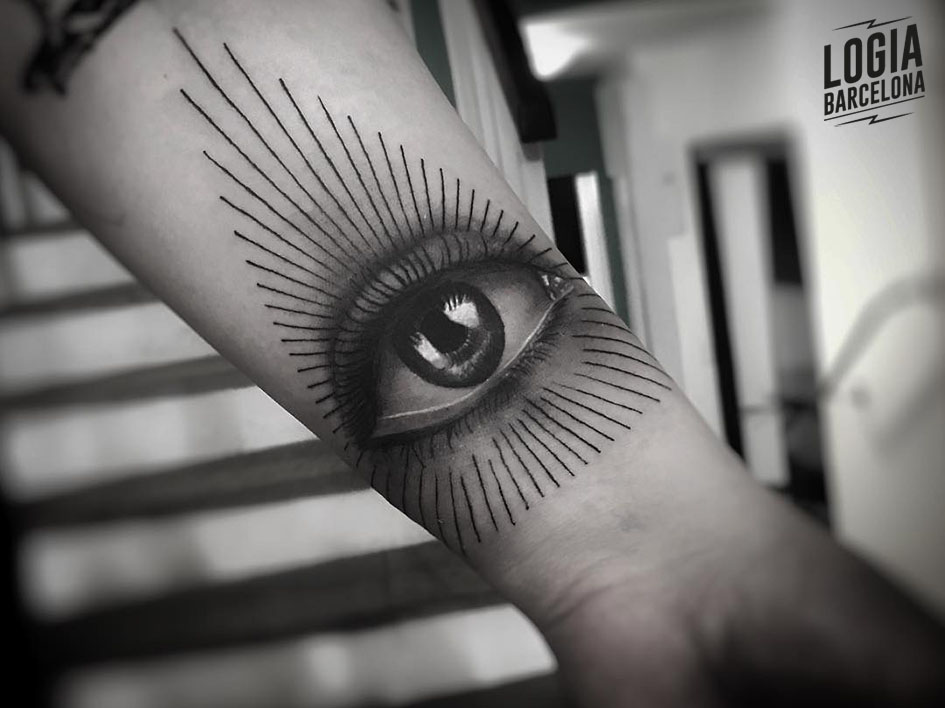 All-Seeing Eye Tattoo meaning
Undoubtedly one of the symbols most reproduced throughout history, the All-seeing Eye has evolved over approximately 3000 years in which its relevance has remained virtually unchanged. At the moment it is also part of the US 1 dollar bill. This style of tattoo can be represented in a lot of different ways (realistic, old school, Egyptian …) that we will analyze next. The truth is that it is popular not only for its meaning, but also because tattoos of triangles are very harmonic to the human eye since they comply with the rules of geometric proportionality at their fingertips, thus achieving a perfect balance.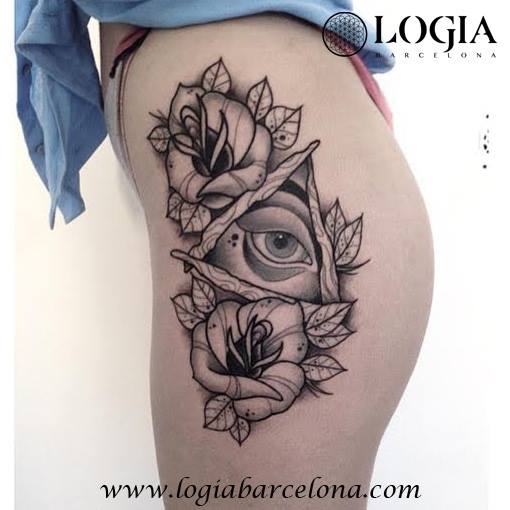 Tattoos of Triangles with Eyes meaning
The Eye of Providence, also known as the All-seeing Eye or Luminous Delta, is a recurring motif in the realization of tattoos and is a symbol interpreted as the vigilance of God over humanity. This has been used in its different evolutionary variants within different religions over time as well as by Masonic symbolism. For example, it is very popular to adapt the design of the Eye of Horus in Egyptian tattoos, where the triangle in this case symbolizes a pyramid.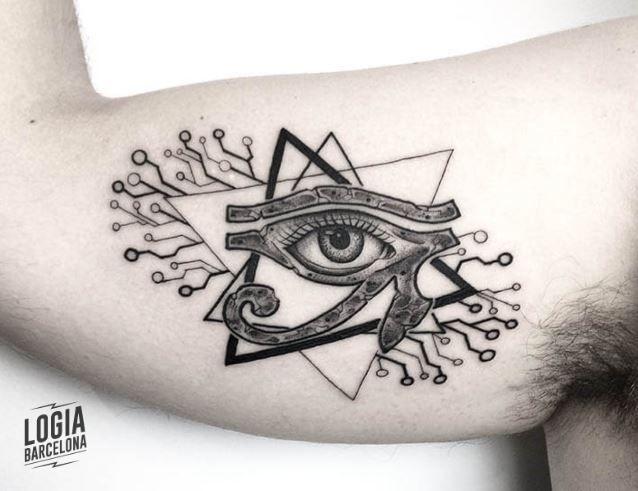 When interpreting the Eye of Providence, there are two main meanings. On the one hand, the classical interpretation adjusted to the Bible implies that the triangle has three sides that would thus correspond to the Father, the Son and the Holy Spirit. On the other hand, pagan interpretations affirm that the triangle is the representation of the mind, the body and the spirit. Sometimes the three sides of the triangle are more subtle, as in the following example where the roots of the tree form that pyramid that frames the tattoo.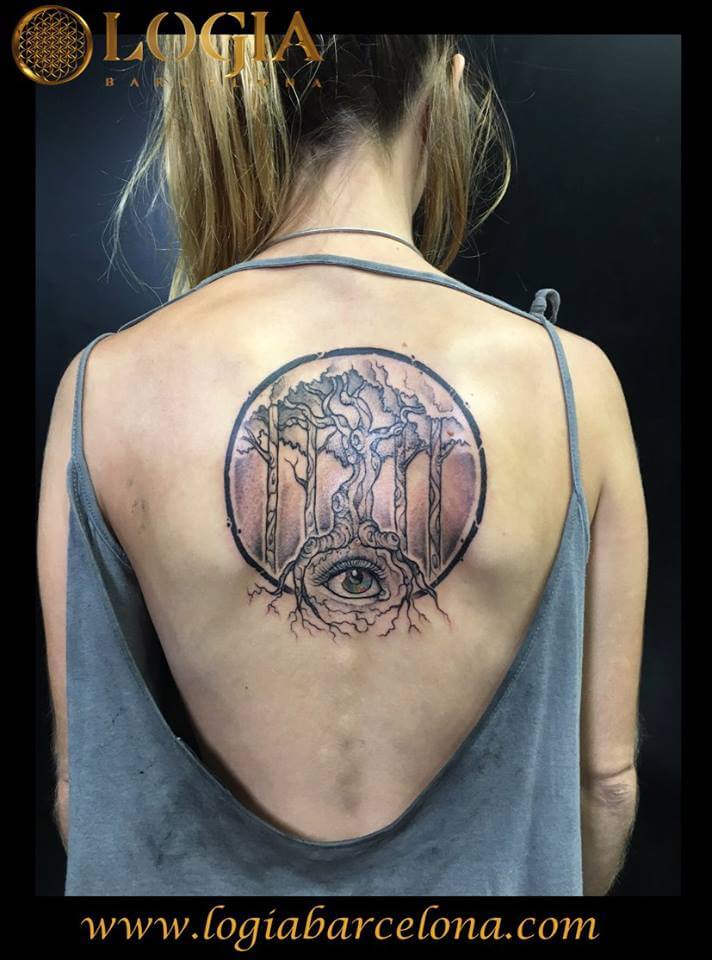 Illuminati Tattoo
In modern times, this graphic representation has taken on a meaning a little more linked to conspiracy theoriesl, being interpreted as a symbol that refers to global surveillance, promoted by different entities that seek to have a certain type of global control such as the Illuminati. In fact, globally it is already its most popular interpretation: the tattoo of the Eye of the Illuminati.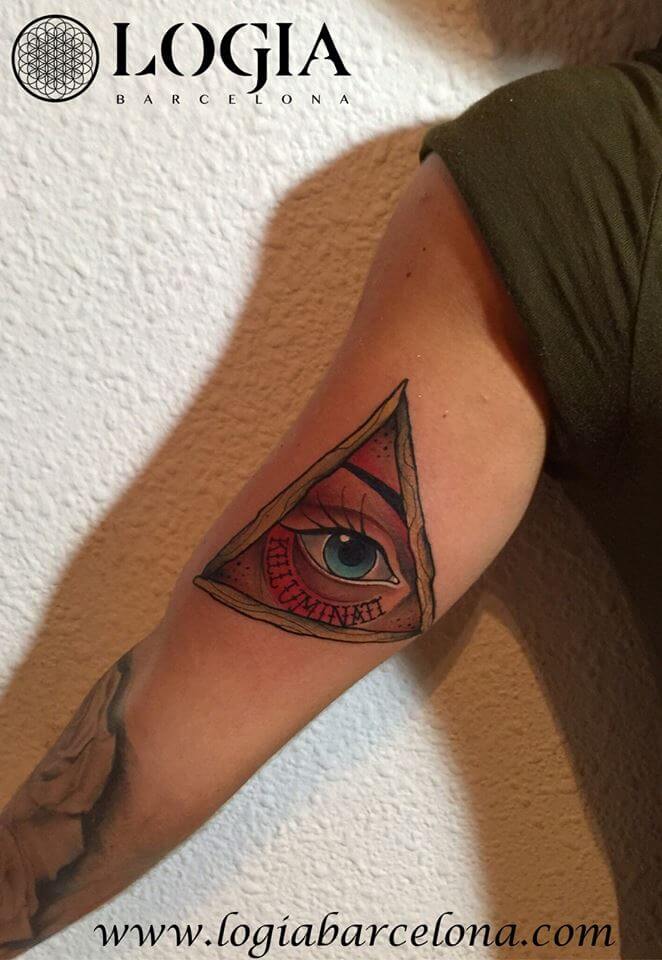 If you are thinking about getting a tattoo or have any kind of consultation about our services of tattoos, piercings, henna tattoos, micropigmentation, microcapillary, tattoo removal or our tattoo courses, do not hesitate to contact us, via email info@logiabarcelona.com or by phone: +34 932 506 168.