Life is full of doors waiting to be opened or closed with the right key. Tattoos are much more than an illustration. This is the best example of how a drawing on the skin can hide very interesting stories from the person's biography. Why are the tattoos of keys taken? Find out in this post and come and get yours in our tattoo parlor, also a key tattoo is perfect to get as a walk in tattoo in Barcelona!
Meaning of the Key Tattoo
We all have something stored under a key that has a special value: a memory, a proper name, a date … This common tool opens many meanings. The key represents the power to begin or end a chapter in our life. Some people, after having made an important decision, opt for key tattoos to not forget their journey.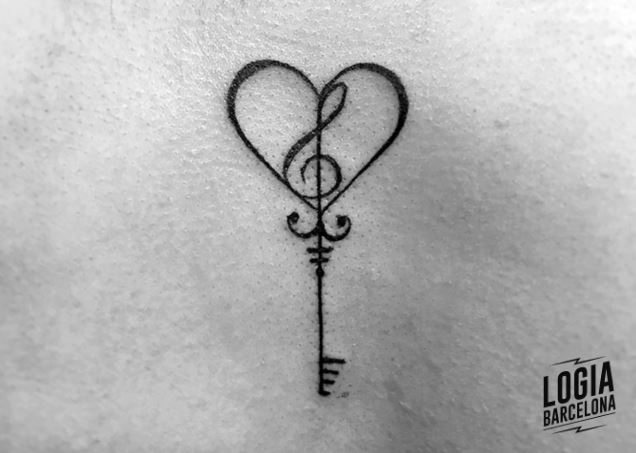 Another of its meanings is fidelity. Many couples play with the key, the locks and padlocks to express what they feel. While one is tattooing the lock, the other is left with the key. Because history is just theirs. Because nobody else has access to what they feel.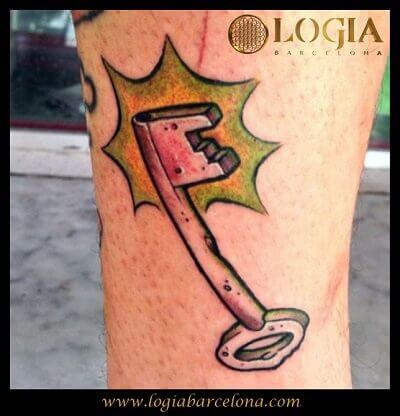 Key of Life Tattoo

In Ancient Egypt, death was conceived as a change towards eternal life. In no case was perceived as something negative and, therefore, numerous funeral rituals were performed to wish a pleasant way to the deceased. Many amulets were left on his body. One of them, perhaps the most popular, was the Egyptian cross or Ankh. This cross, with the shape of a bow on top, represented immortality and was, in turn, the key to occult wisdom. The Egyptians had the habit of depositing it on the lips of the deceased.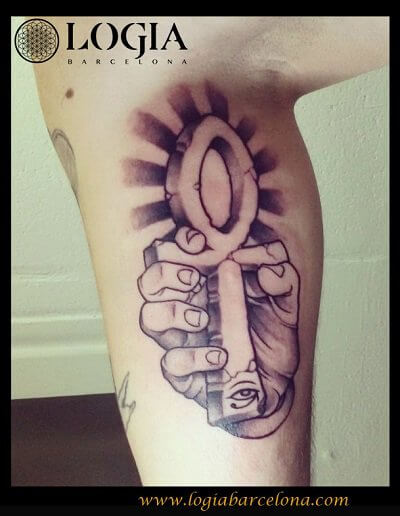 However, the meaning of this amulet has changed with the passage of time. Now, it is associated with freedom, peace and happiness.
The tattoos of keys can be versioned in many ways. From the most minimalist tattoo to the most complex design, representing the appearance of antique keys. Which are your favorites? What door are you willing to open?
If you want your tattoo keys or anything else, do not think about it and contact Logia Barcelona. We offer services of tattoos, piercings, henna tattoos, micropigmentation, microcapillary, tattoo removal, tattoo courses and much more. We will wait for you!