Arrow tattoos have become in recent years some of the most popular. These are very versatile designs, which can be adapted to large or small sizes, intricate designs or super minimalist motifs … and also carry a lot of different meanings, although it is also true that such a simple symbol can be made purely for aesthetic reasons , even becoming the "hipster" tattoo par excellence. Today we review some of the best ideas of arrow tattoos made in our tattoo studio. Shall we discover them?
Arrow tattoo meaning
The bows and arrows were one of the most used weapons in the Middle Ages. But nowadays they do not look so much anymore, unless we like to practice the sport of archery. And that's why when we think of bows and arrows, images that have remained in our memory come to mind, like the scenes of war of Game of Thrones or those of film bandits like Robin Hood.
Arrow tattoos can symbolize different things according to the experience of the person who wants to tattoo. Below we analyze some of the main styles of arrow tattoos, from simple symbols that you can get at our tattoo studio without appointment, to complex designs with great meaning.
Arrow and compass Tattoo
The most outstanding meaning and used by all of us at the moment is the strenght that represents an arrow when it is thrown from its back part and it impels you to continue forward when life drags us back for some concrete reason. On many occasions this will to move forward is combined with compass designs, providing the meaning of giving direction to our lives.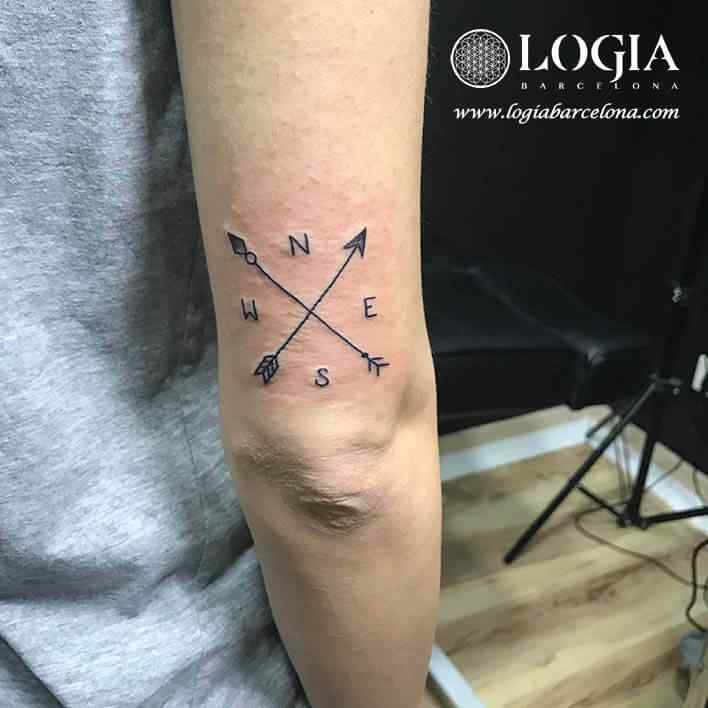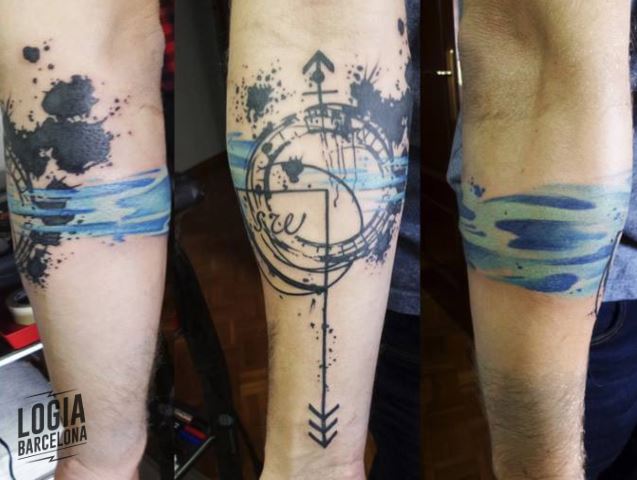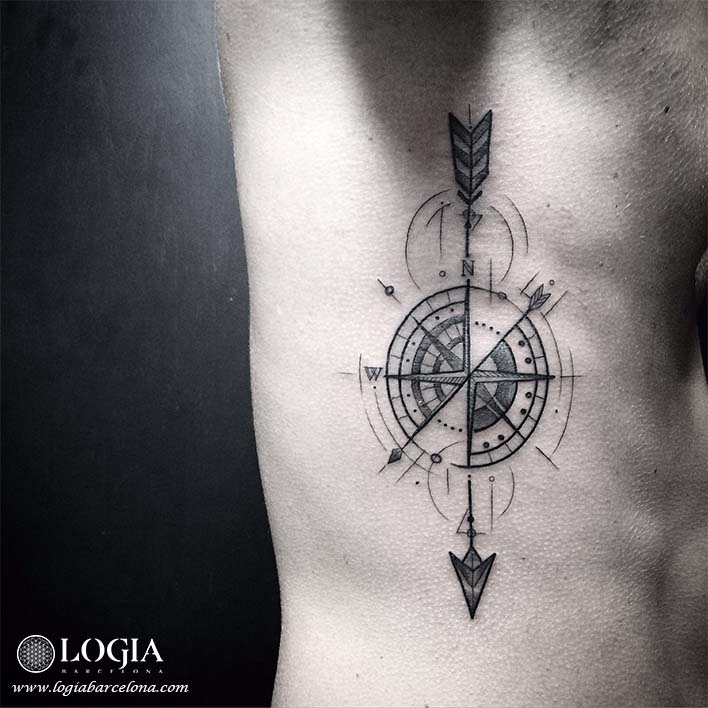 Saggitarius Arrow Tattoo
If we do a review of astrology, we find the famous Centaur that represents the sign of Sagittarius. The story tells, that this sign "always shoots arrows when he speaks provocatively, although he does it unintentionally and if it hurts sometimes, he also does not notice that it causes harm". They are also versatile and love adventure and everything unknown. So, that its symbol, in this case the date, represents the essence of the Sagittarians. A very representative tattoo for them.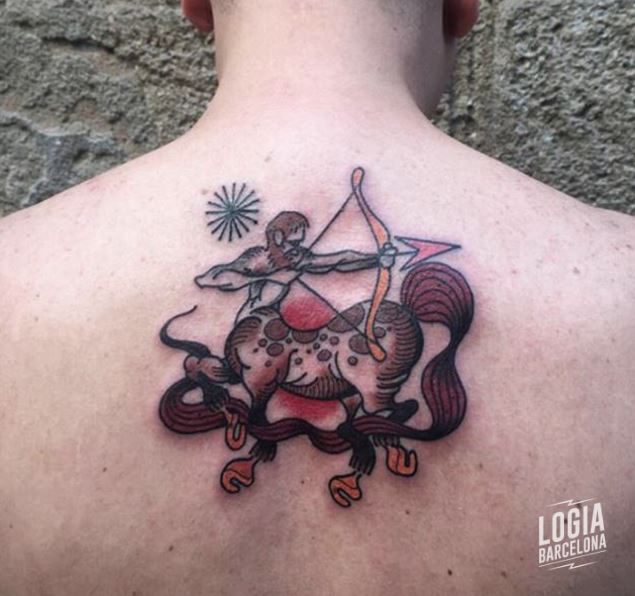 The centaur who throws arrows is also linked with warriors who use the bow and arrows as their main weapon. So getting an arrow tattoo is a great idea if you like superheroes like Arrow or classic tales like Robin Hood, an outlaw of medieval English folklore and defender of the poor or simply think of the traditional archer. If we look for symbolism, one of the meanings is the protection provided by this weapon since centuries ago.
Cupid And Love Arrow Tattoo
Another very popular way to represent the arrows is accompanied by Cupid, since it is his most precious weapon. This character is known to be the god of amorous desire according to Roman mythology, who shoots dates with his bow to create a bond between two people: "some had gold tip, to grant love, while others had lead, to sow hatred and ingratitude in hearts."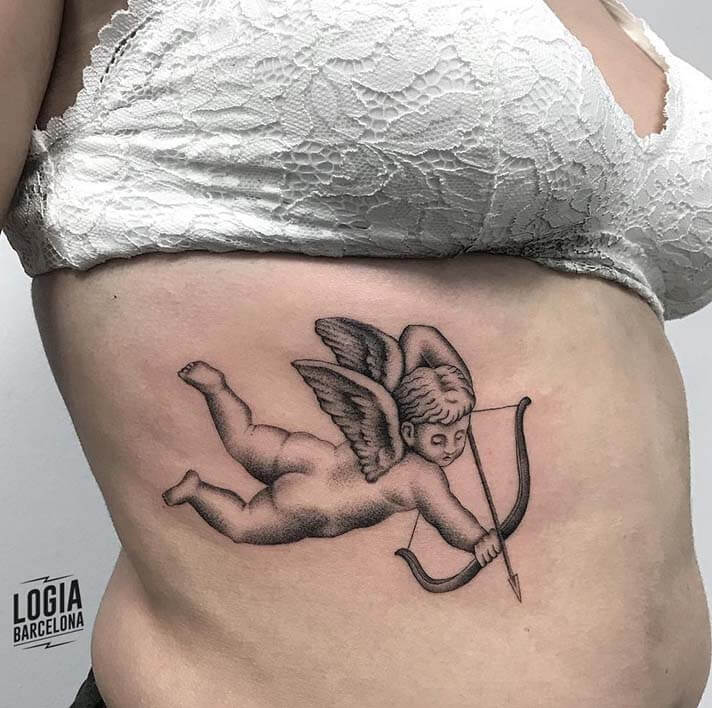 Have we convinced you to get an arrow tattoo? What is your favorite, the singles like the one in our cover photo or something more complex and intricate? Anyway, if you're thinking about getting a tattoo you can contact us and our team of tattoo artists will prepare a piece specially designed for you. We will wait for you.