The tattoos on the fingers have gone from being something that only people inside the tattoo scene got, to now be gaining great popularity. From the classic tattoos on the knuckles to the most minimalist designs on the inside of the fingers, from simple bands like tattoo rings that cover both fingers and hands, this trend continues to rise despite the fact that tattoo artists warn: ink does not usually catch well in this area, because of the thin and hard skin. Still, if you want to get finger tattoos at your own discretion, here are some original ideas. Remember also that you can stop by our tattoo studio in Barcelona to get a small tattoo on your fingers as a walk in tattoo.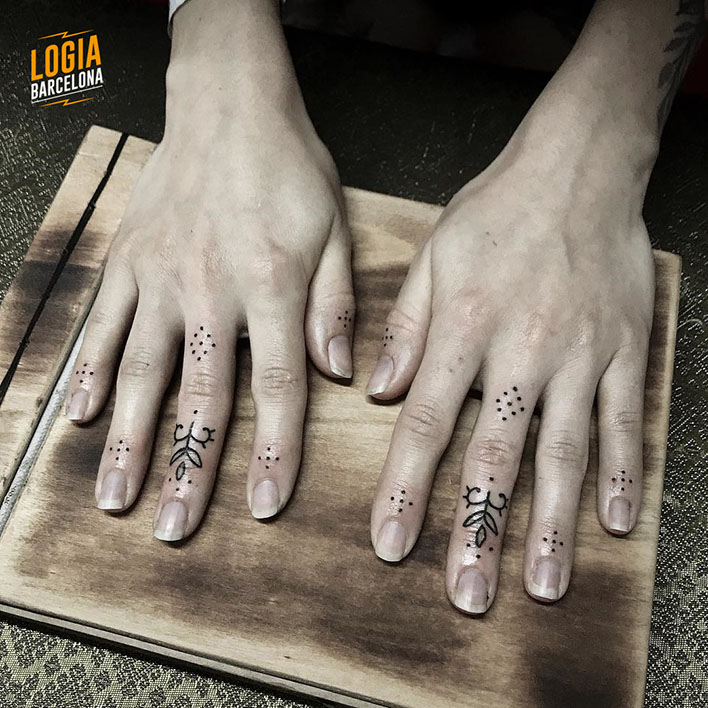 Finger tattoos ideas
Undoubtedly, tattoos on the most common fingers a few years ago were tattoos on the knuckles as a lettering, which looked mostly people who already had a good collection of tattoos, usually tattoo artists or other people within the sector. The tattoos of letters on the knuckles are very visible, so that no one could take them by the repercussions that would have in social environments or at work.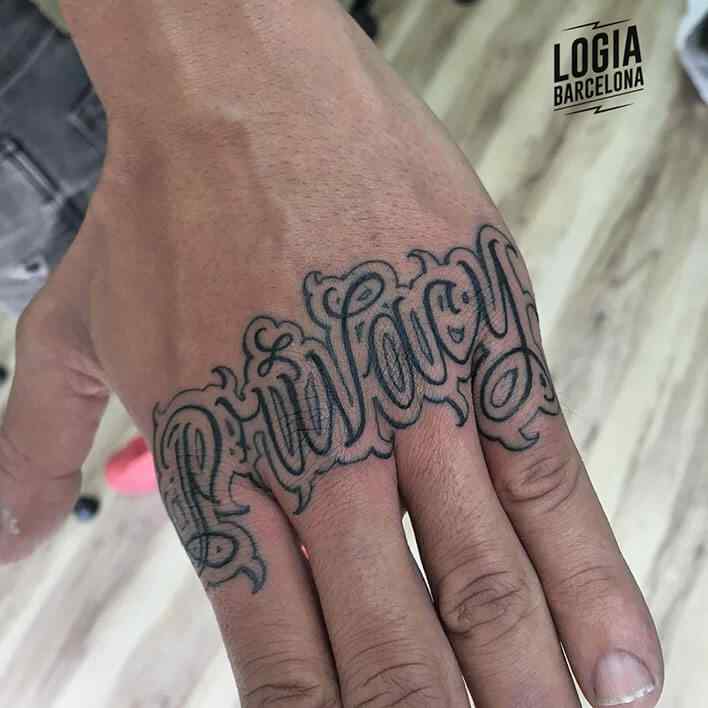 However, as society accepts more tattoos and also thanks to the different styles that are worn now (more minimalist and smaller), more and more people are deciding on a tattoo inside the finger. The most common designs are infinite, small words ("love", "family"), onomatopoeias (the "shh" that looks Rihanna started a trend), simple dates and symbols like hearts, suns or moons.
Another style that continues to gain popularity and that involves the fact of tattooing the fingers is the mehndi tattoo. Inspired by the henna tattoos worn by Hindu and North African brides, tattoos of this style have also found a place among Western women. These ornamental tattoos are made covering a large part of the hands, fingers, wrists and even arms. They can also be performed on the feet, as we see in the photo, with what remains a curious result. A permanent jewel on the skin, with a very elegant and feminine style – although more and more men are also betting on this design.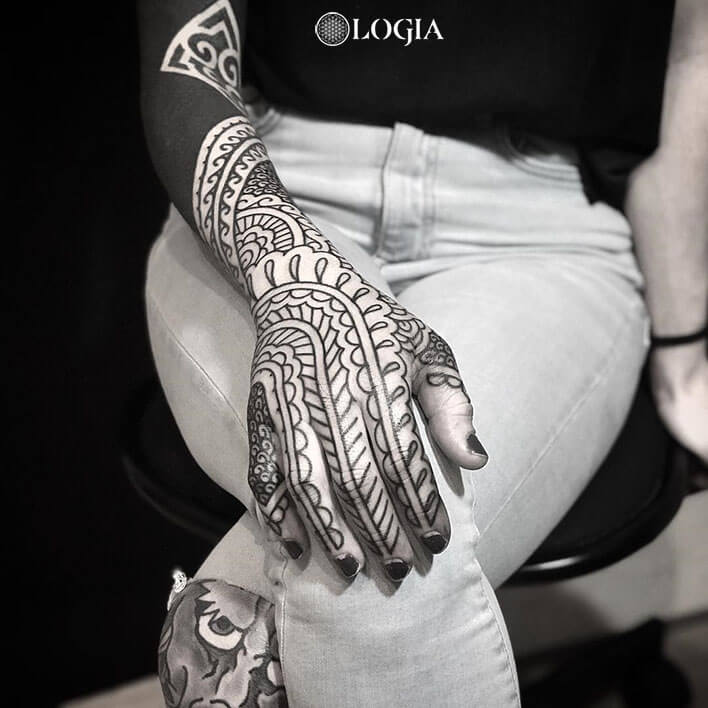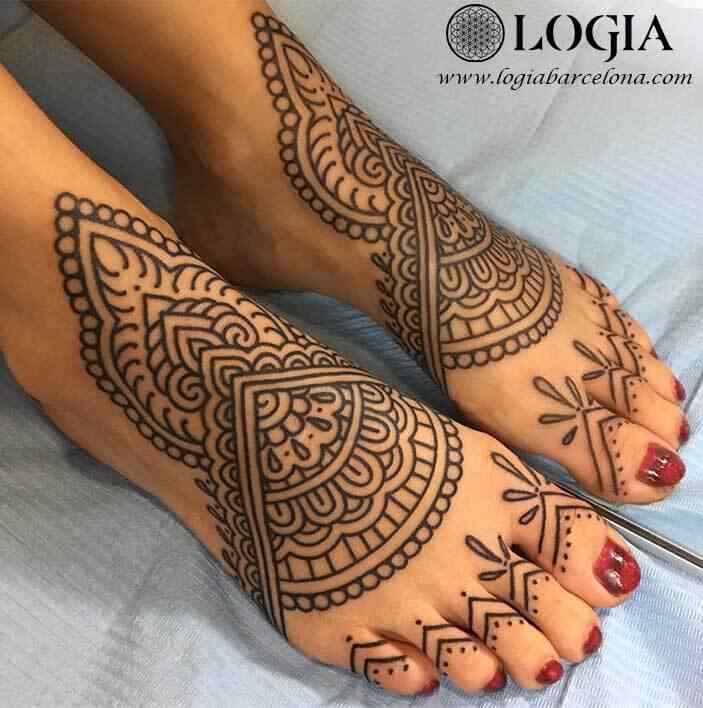 Also the tattoos on the knuckles have evolved. The test is the rise of micro-realism, the act of tattooing complete portraits in that small space. The clearest example is that of Cara Delevigne, who wears a lion's head on his index finger. Another idea of ​​the same style is the one that follows: tattoos of unicorns style new school and very cute, perfect for any girly girl.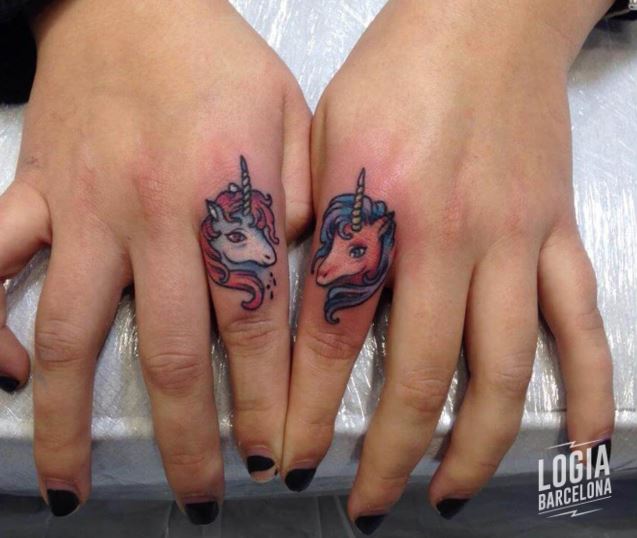 Keep in mind that to get a tattoo of this style you need an experienced tattoo artist, because as we have said before, the area is delicate and if it is not done with great care it can be easily blurred, in addition to the use of many colors different can cause the ink does not grip well to the skin and when curing is not a uniform color.
Finally, another example of thumb tattoo style similar to the one we have put on the cover. A tattoo in blackwork style, simple and with clear lines, in an area that is not directly the finger but just above, is a guarantee that our tattoo will last longer.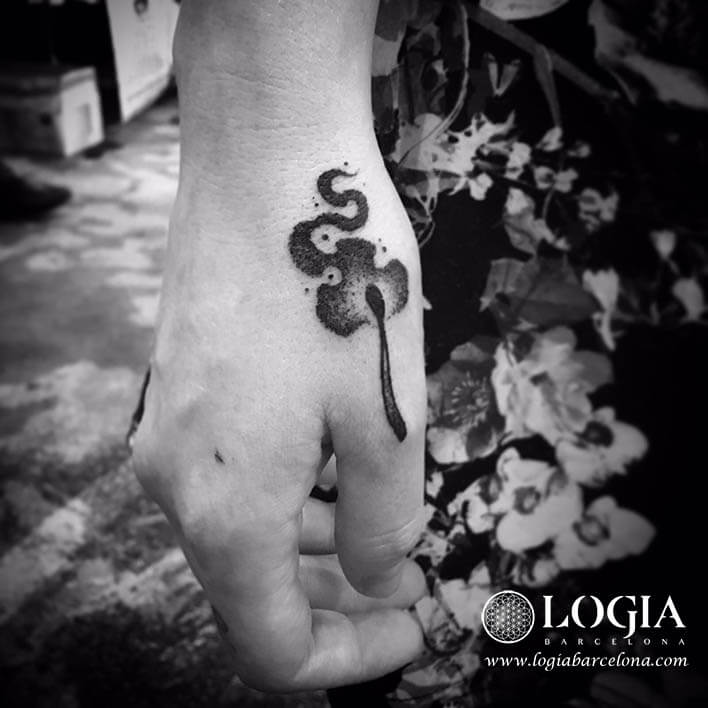 If after all we have told you, you still want your tattoo on your finger, at least do it with someone who knows 😉 our team of tattoo artists at Logia Barcelona will do the best job possible to get the best results, and they will advise you about the design design so that you do not choose something that could eventually go wrong. Contact us and we will arrange an appointment with your favorite tattoo artist!