Catrina tattoos are really elaborate, some of the most aesthetic tattoos that reflect the face of a beautiful woman that simbolizes or portrays death. In today's post we bring some of the best catrina tattoos done at our Barcelona tattoo shop Logia Tattoo, by the hand of both our resident and guest artists.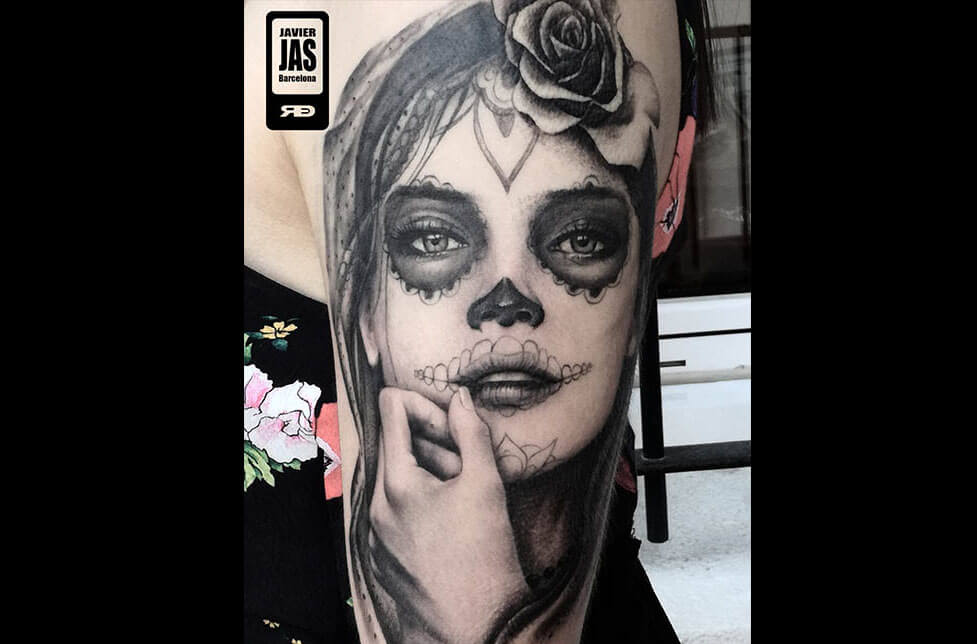 The tattoos of Catrinas come from Latin America, specifically from Mexico and were the initial work of José Guadalupe Posada, born in Aguascalientes (1876-1911).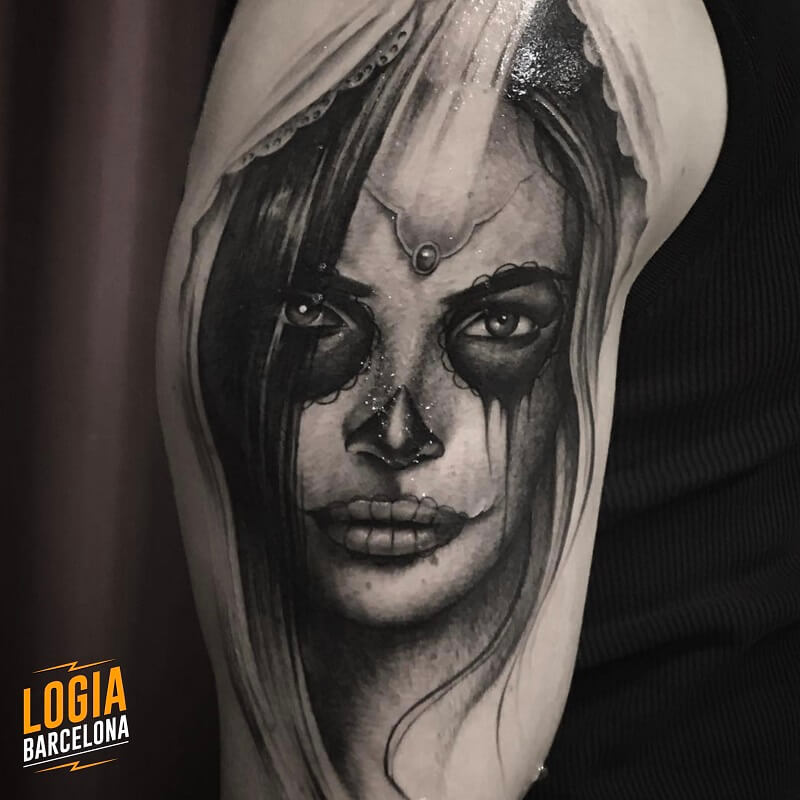 Catrina tattoo origin
The idea of ​​creating these figures arose when he wanted to make a mockery of all those Mexicans who thought themselves superior by descending from European origins such as French or Spanish, symbolizing the face of a beautiful woman as if it were the same death.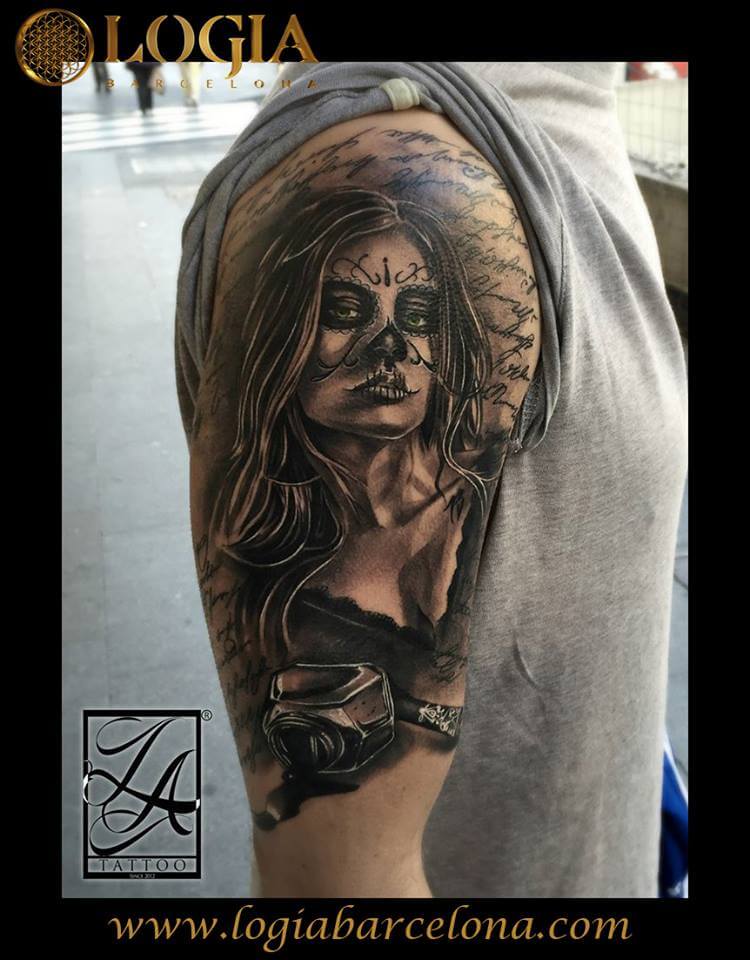 Meaning of Catrina tattoos
Currently and with the passage of time, the Catrina has symbolized much more than that. For many people it has such power that they even ask for money or protection, just as they ask for bad things so that they can affect other people.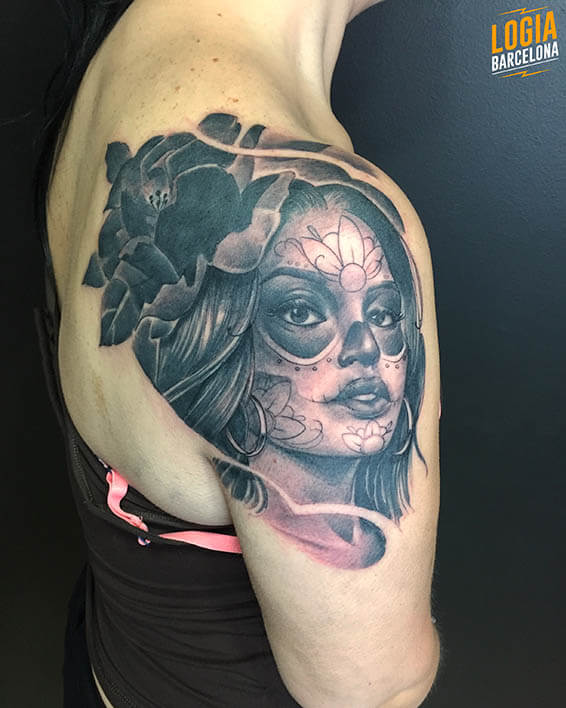 Catrina tattoos are also known by the name of Santa Muerte and are a symbol of protection. Many people tattoo it to take something that protects them, especially criminals so that it gives them a special protection in their risky lifestyle.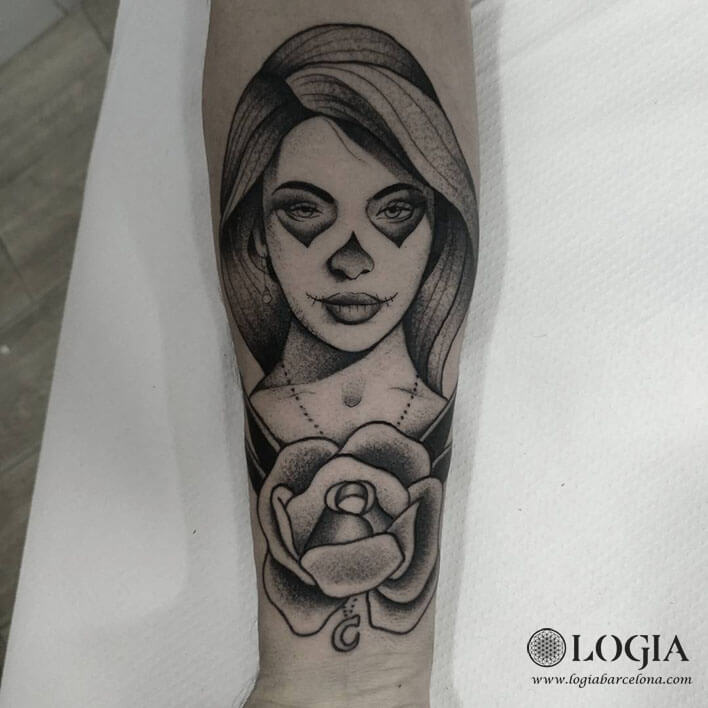 It is a drawing much in demand by men since they find the face of Catrina as a very artistic and beautiful symbol as it is to wear the face of a beautiful woman with them. They are usually made as a tattoo on the back or on the arm, so that they can enlarge the image a lot and decorate it with small details.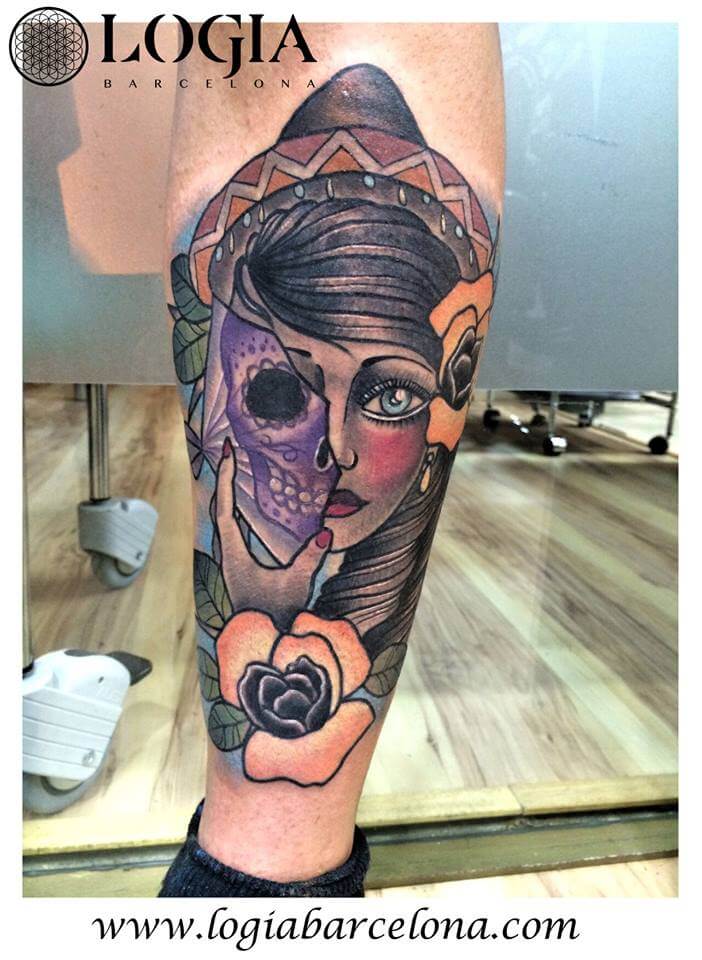 Normally the decoration of the tattoo is made up of flowers that surround the Catrina, like roses for example. In addition, it is usually done with black ink to then make a shading that makes the effect of depth, but also in color is usually very nice because it is a tattoo full of details.
Here we show you different types of Catrinas tattoos so you can choose which one to make in our tattoo parlor: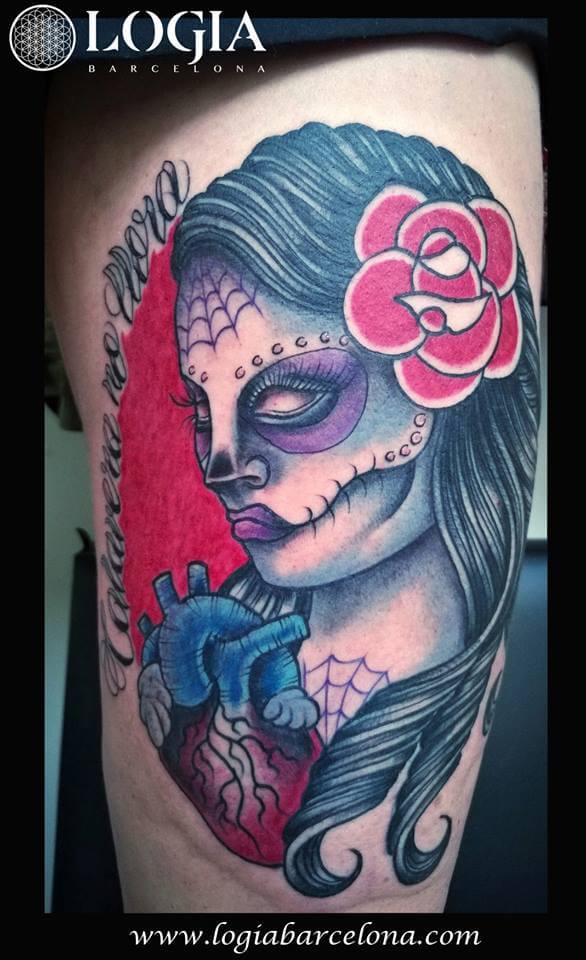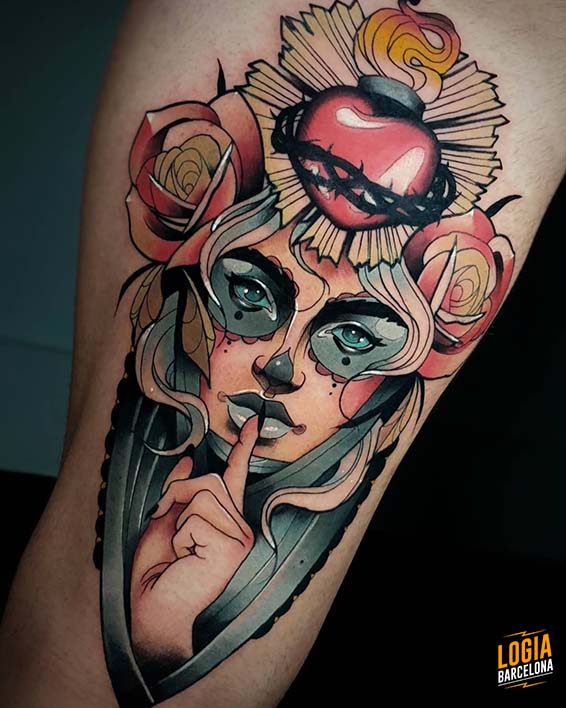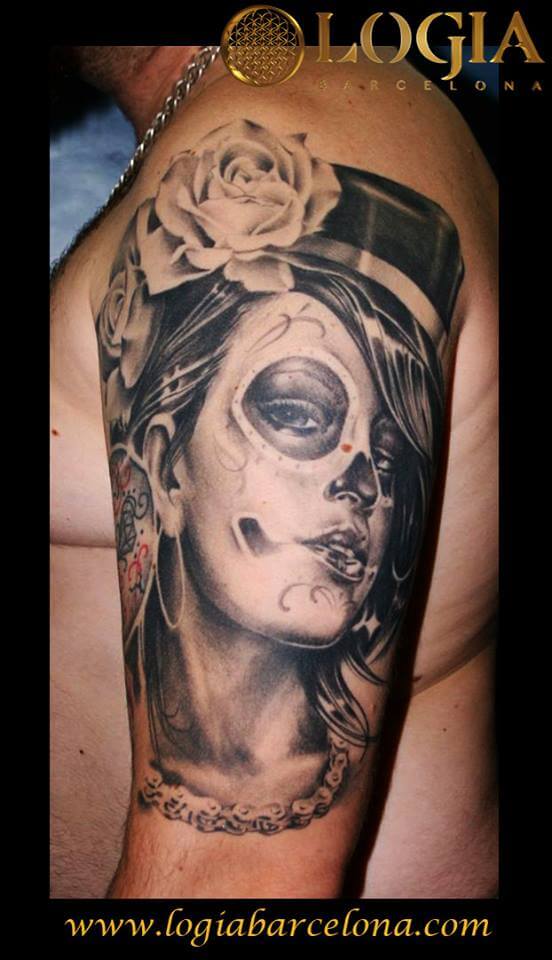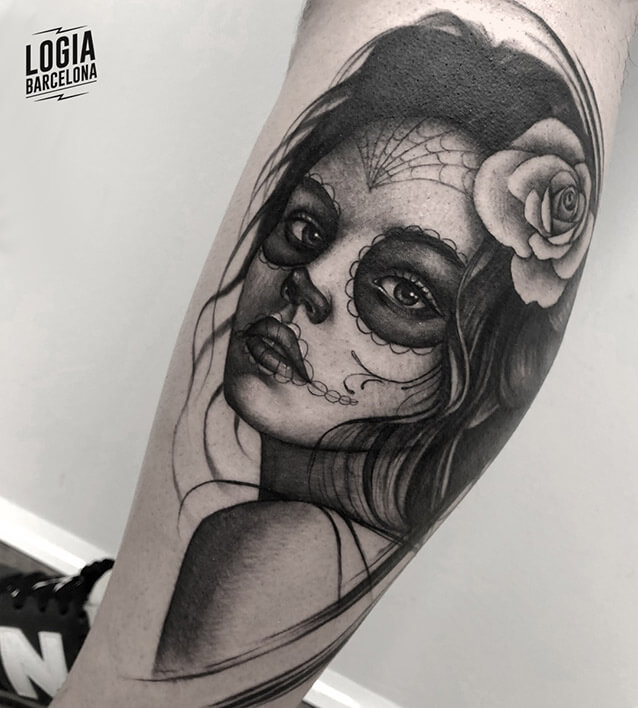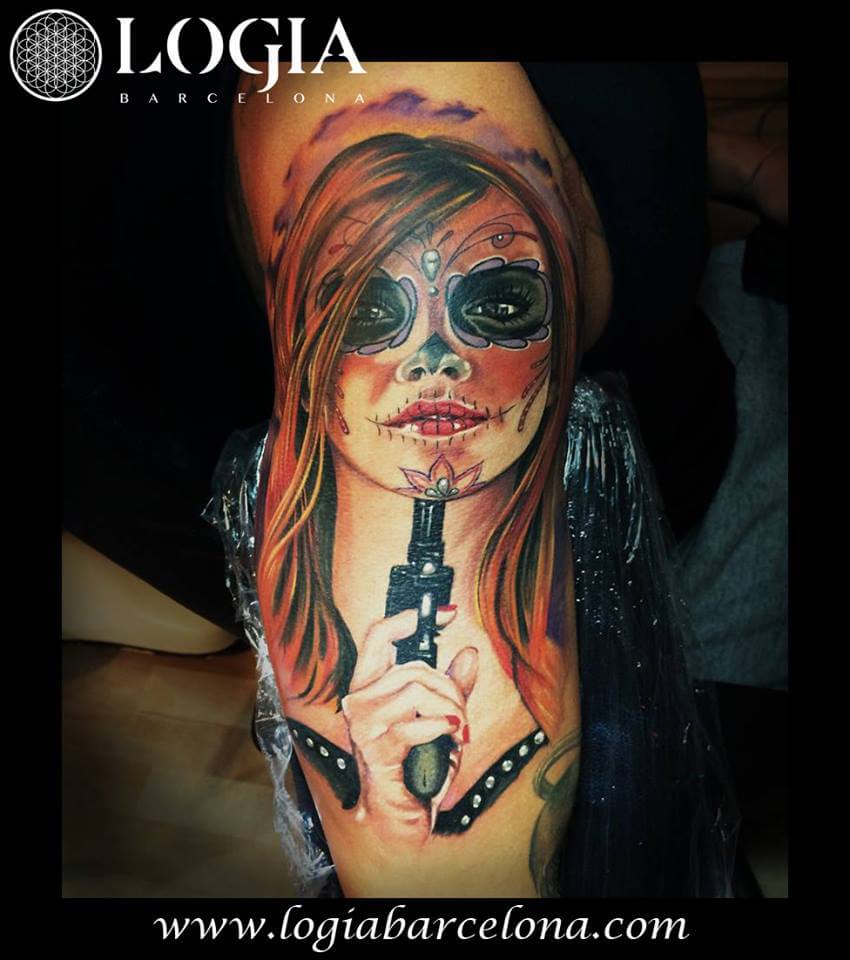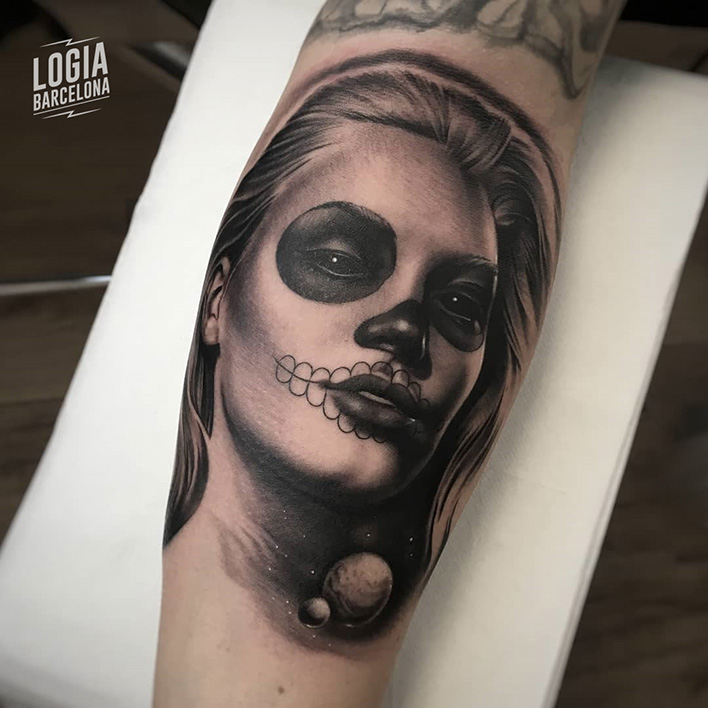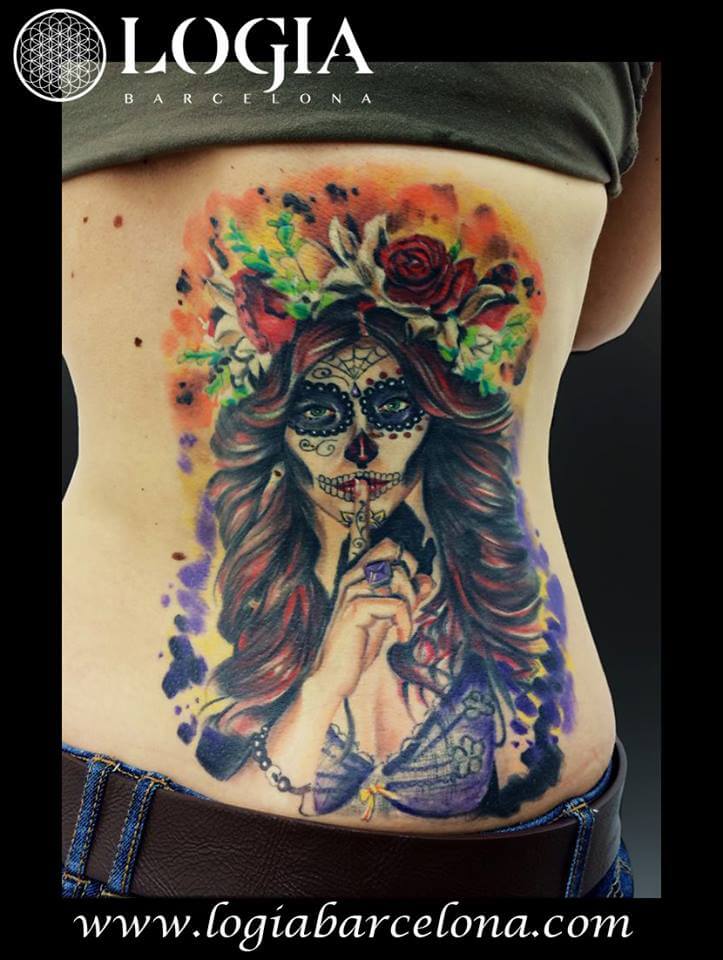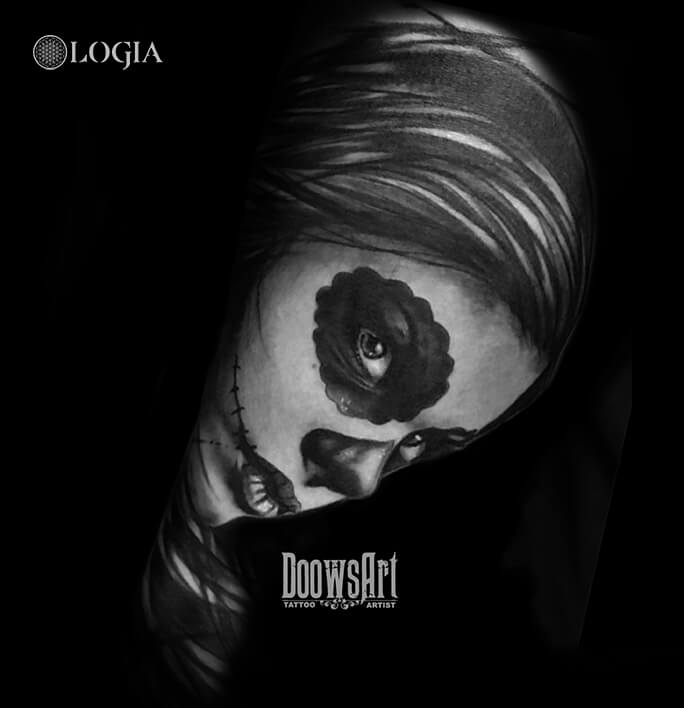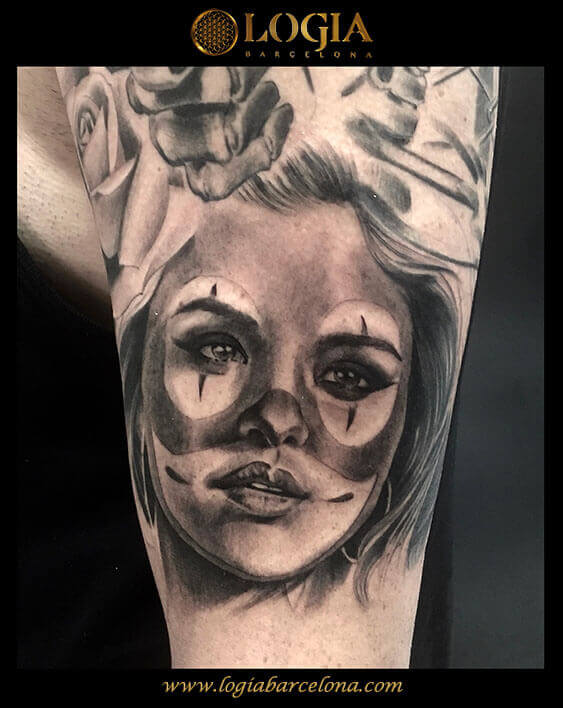 If you are thinking of getting a tattoo or have any question about our services of tattoos, piercings, henna tattoos, micropigmentation, microcapillary, tattoo removal or our tattoo courses, do not hesitate to contact Logia Tattoo, via email info@logiabarcelona.com or by phone: +34 932 506 168.