Although many still live in the age of cromagnon, the truth is that in full 2019 we have finally normalized that women can also wear large tattoos and visible areas. Because of this, today we bring you a lot of different ideas of tattoos on women's hands: from floral designs through the ornamental and complete and very detailed pieces. Because the tattoos on our hands are the ones that best show our personality, and at Logia Barcelona tattoo shop we have the best examples of awesome hand tattoos.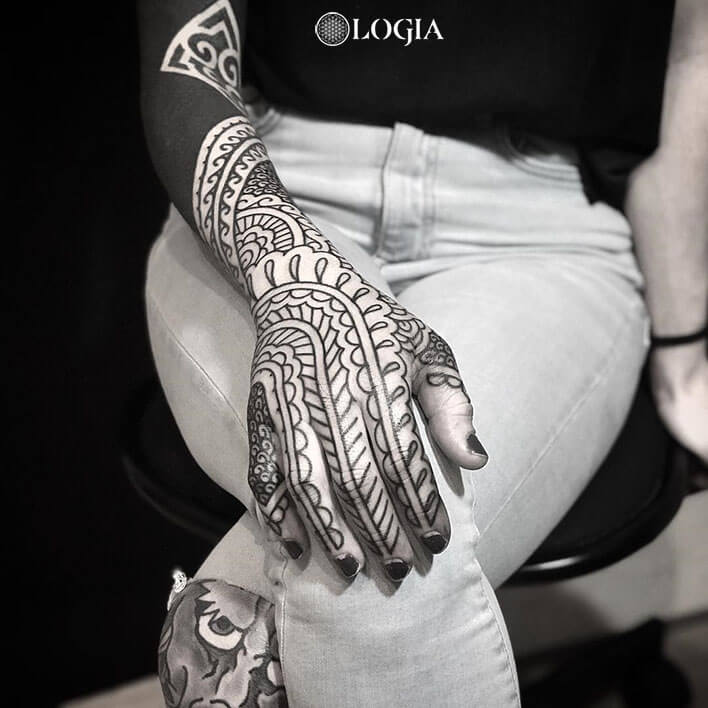 Hand Tattoos for Women Ideas
The tattoos on your hands are reputed to be really painful, and this is totally true (we're not going to lie to you!). Being a bony area, the skin of the hand is thinner and therefore the needle has a greater impact on the pain sensations we perceive. One more factor to take into account when daring to make a tattoo on your hand: be clear if you do not want to have a bad time!
Inspired by henna tattoos worn by Hindu brides and North African cultures, the mehndi and ornamental tattoo style has enjoyed a great boom in recent years. And, without a doubt, it is precisely this style that triumphs most among women who decide to get tattoos on their hands. Many times they are part of larger pieces that occupy the arm or even the entire sleeve. In any case, they achieve an elegant and timeless result.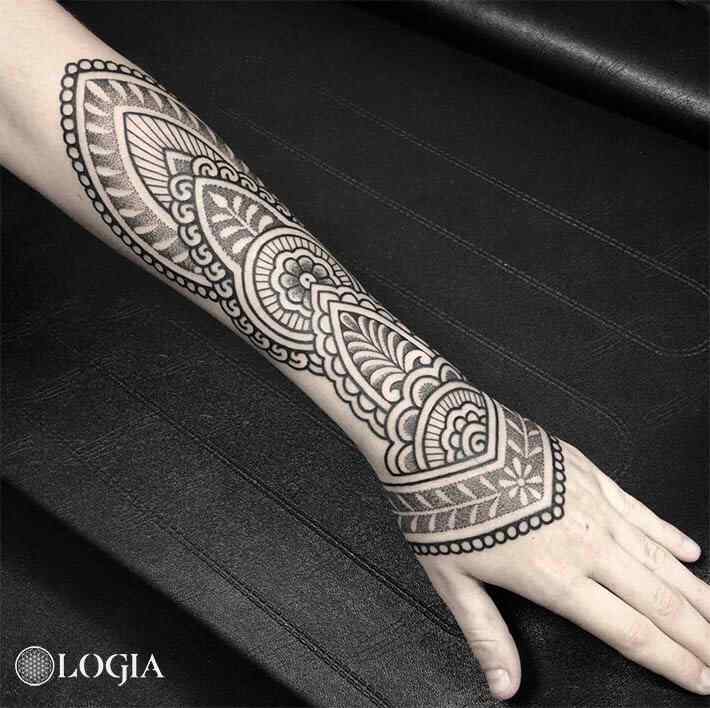 Mandala Hand Tattoos
The vast majority of tattoo artists prefer not to tattoo their hands if the client in question does not carry a large number of tattoos. Therefore, extensions of tattoos from manga to hands are quite common. The style of mandala tattoo, intimately related to the mehndi, which also triumphs for its beauty and delicacy among women. Whether it is a simple adaptation of an unalome or an intricate design in pointillist style, more and more of them decide to bet on the ornamental tattoo style to decorate their arms and hands.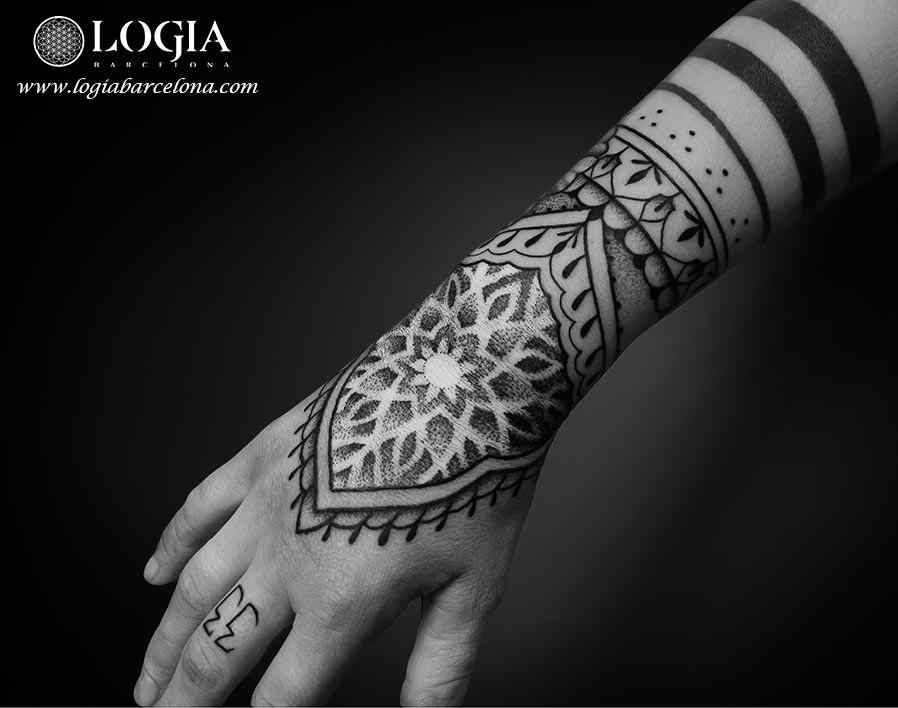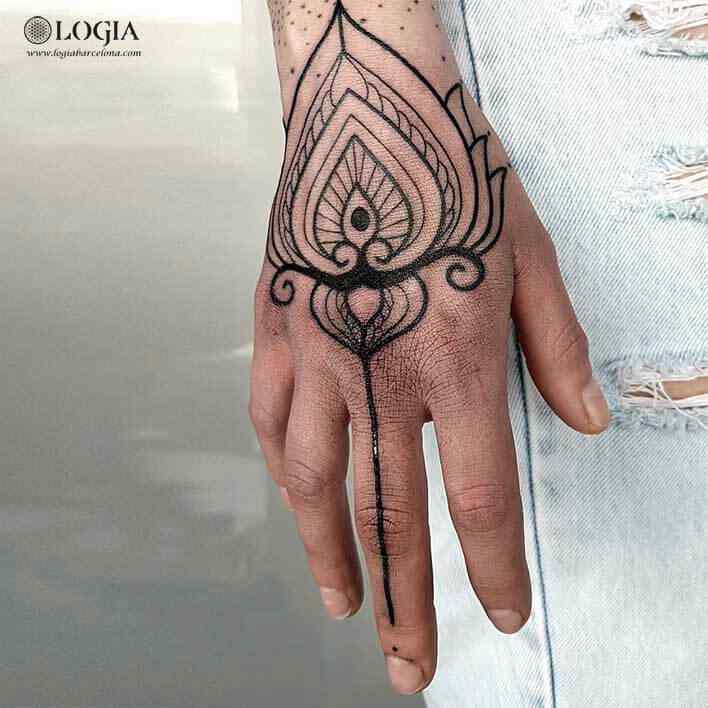 Rose Hand Tattoos for Women
After the pointillist and ornamental styles, without a doubt the winning horse of the tattoos in the hands for women are the flowers. A timeless design that does not go out of style, an elegant choice that represents femininity and growth. Roses and crystals are some of the most chosen designs, and we find examples of these patterns in realistic style, blackwork, dotwork, new school with bright colors…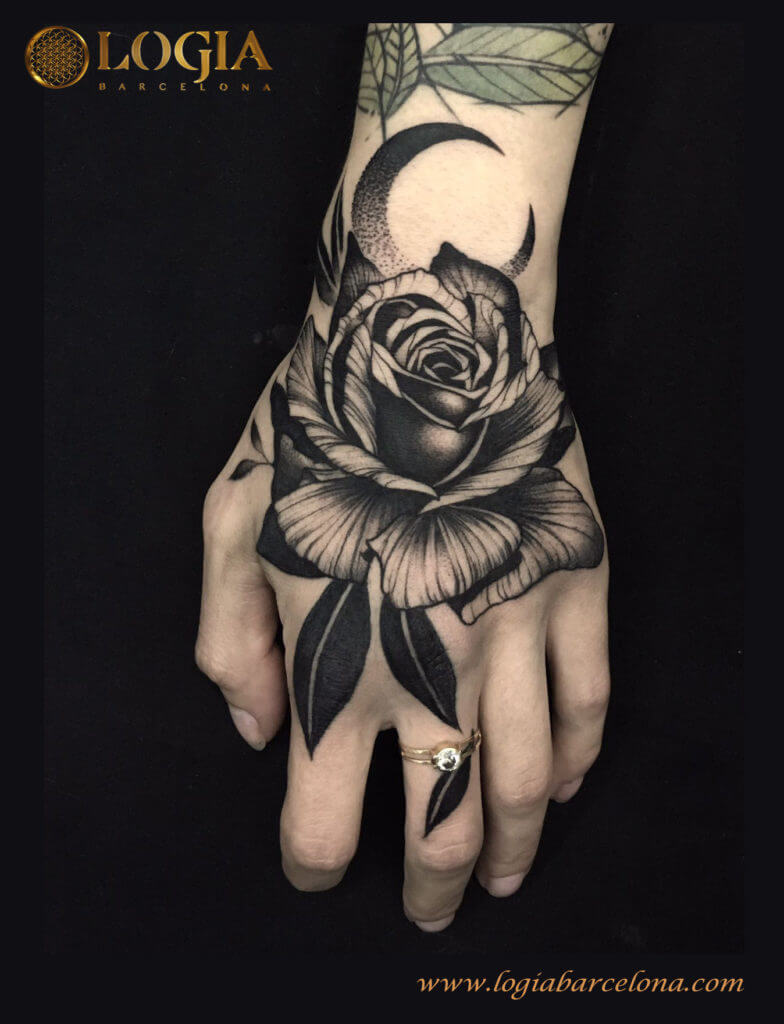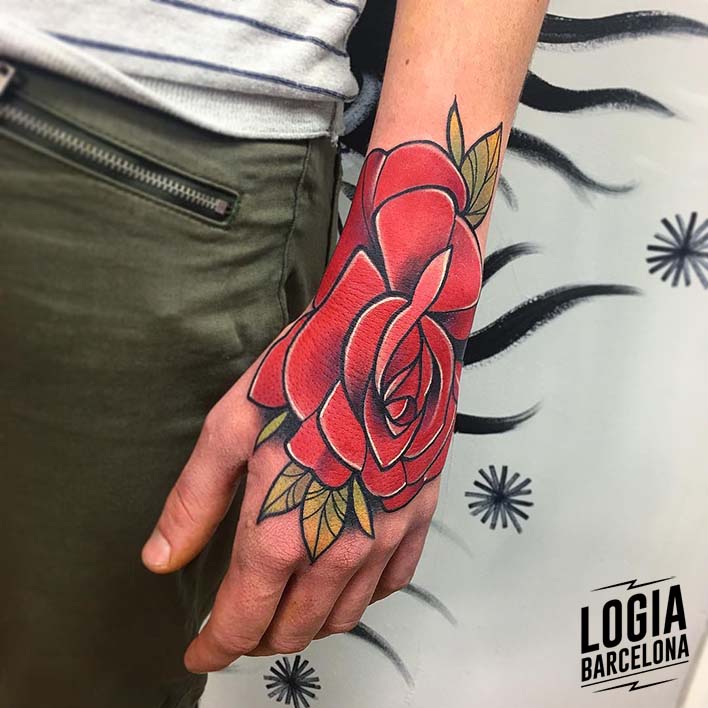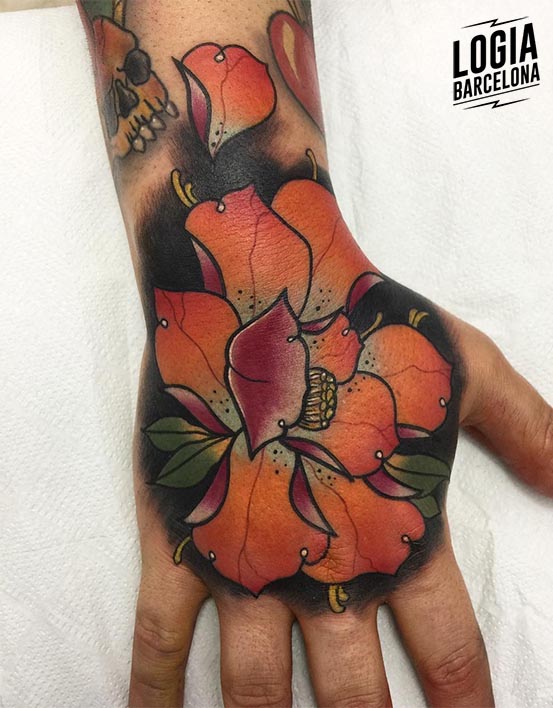 Original hand Tattoos for Women
If we want to get away from what is considered normal, tattoos on women's hands also get into the car of the most avant-garde techniques. Tattoos sketch or sketch type, ethereal watercolors and soft colors are some of the examples of original tattoos for women. A more risky bet but that achieves a classic and elegant result.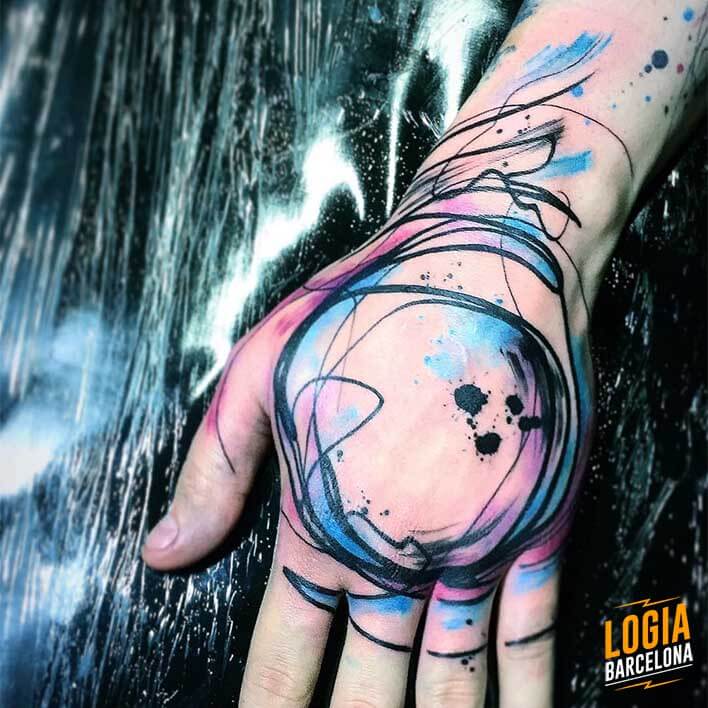 If you are thinking of getting a tattoo on your hand, keep in mind that it is a place that is always visible and therefore you should choose a design according to your personality, that you will not tire of and that will continue to represent you for a long time. Our team of tattooists can help you decide your design. Get in touch with Logia and we will be happy to chat and define how your next piece will be, which will decorate your hand forever. Remember that you can also get by our Tattoo studio and get a walk in tattoo.