Had you thought about tattooing the drawing of a fish on your skin? Do you know what is its meaning? Today in the Logia Tattoo blog we explain what is your symbol and why it is a fantastic idea to choose these types of tattoos for your next design.
Meaning of fish tattoos
Within the study of tattoo artists, the fish has a symbolism that is associated with fertility, creativity, eternity, happiness. The water in which the fish swim is essential for life and is considered as the main element that brings abundance to the fields, which is why it is also associated with good luck. The aquatic environment is also immense and incomprehensible and leads to the idea of ​​mystery by the greatness of the underwater world.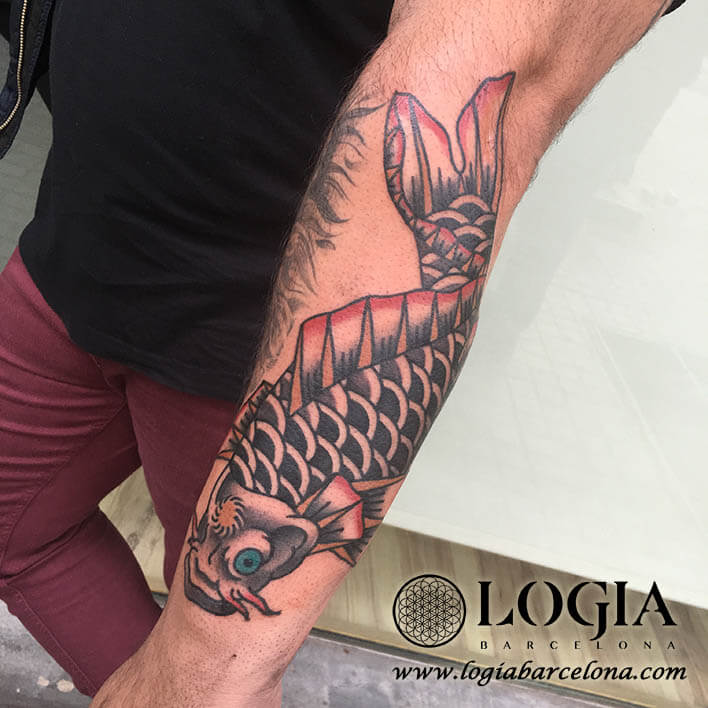 Fish tattoos also remind us of the feminine side and the power of reproduction because it has been a millenary symbol that recalls motherhood, birth and the creation of new life.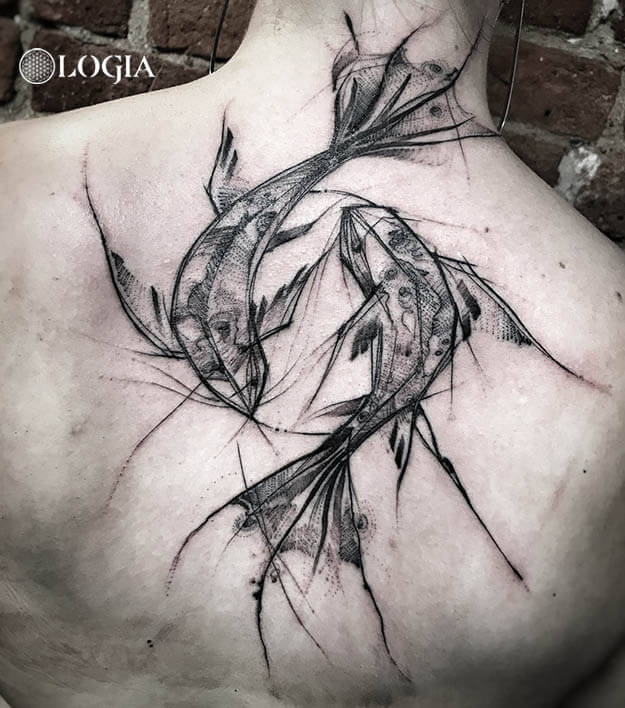 Fish are also associated with good luck and the ability to provide good food within the family.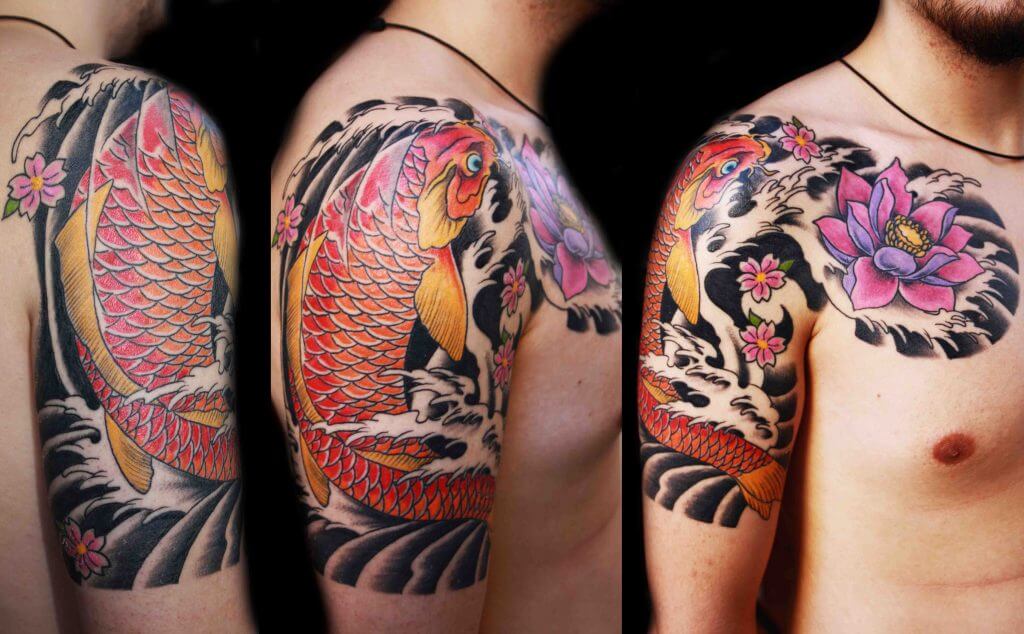 This tattoo also means perseverance, love and affection. In some occasions the fish must swim against the current and overcome all the adversities that the environment and nature presents. Normally they are also very resistant and can overcome any obstacle. That is why they have a connotation of courage and adaptation.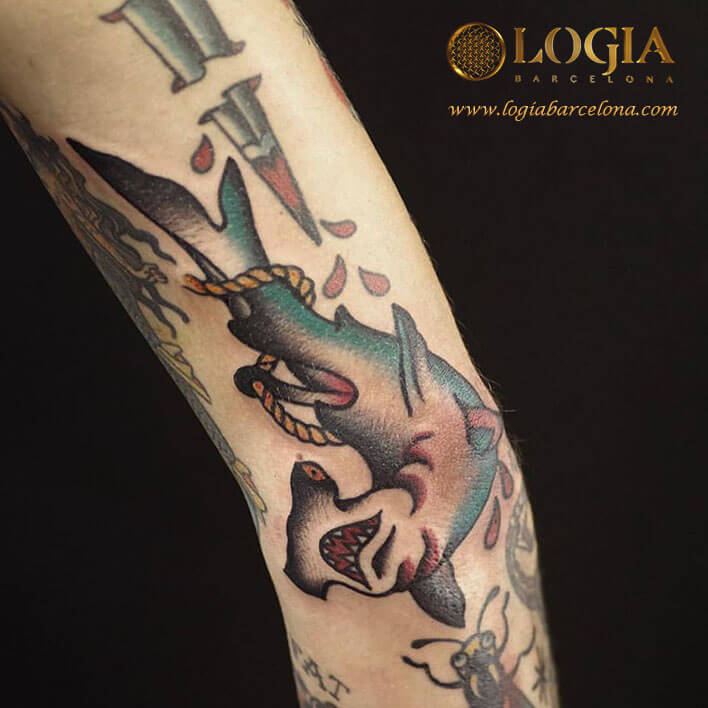 Fish tattoos of colors
Depending on the color the fish tattoos may have one or another meaning. In the case of the tattoo that we show you today on the cover, a Walk In Tattoo, the warm tonality is the protagonist of the design. This orange fish is discreet and brings positive emotions. However, the following fish tattoos in color are humorous: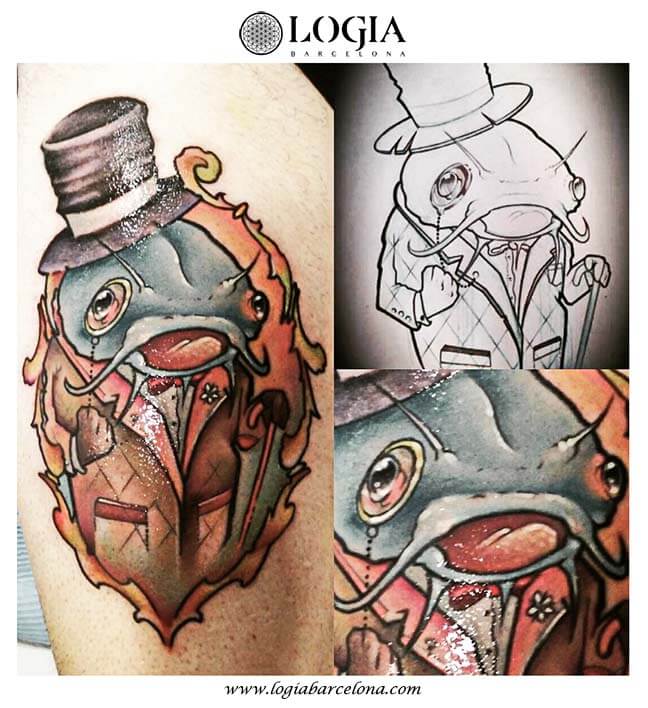 Japanese fish tattoo but in humor: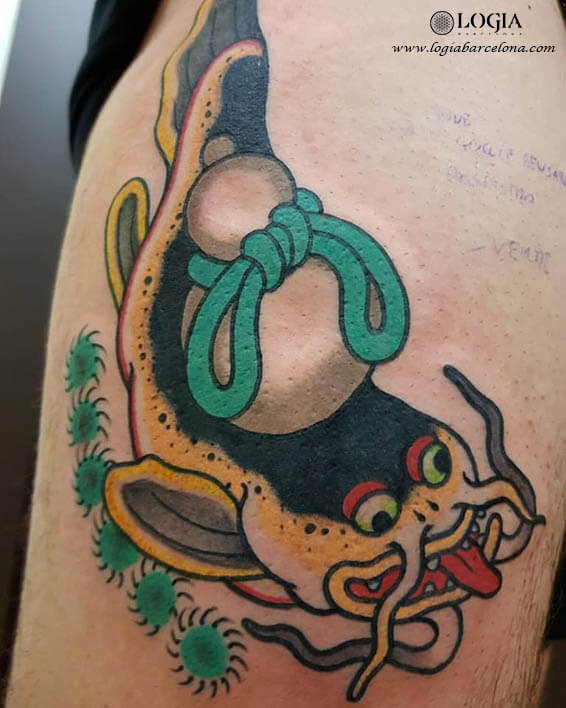 And finally, an original fish tattoo, in color, with humor and comic style: Hellfish.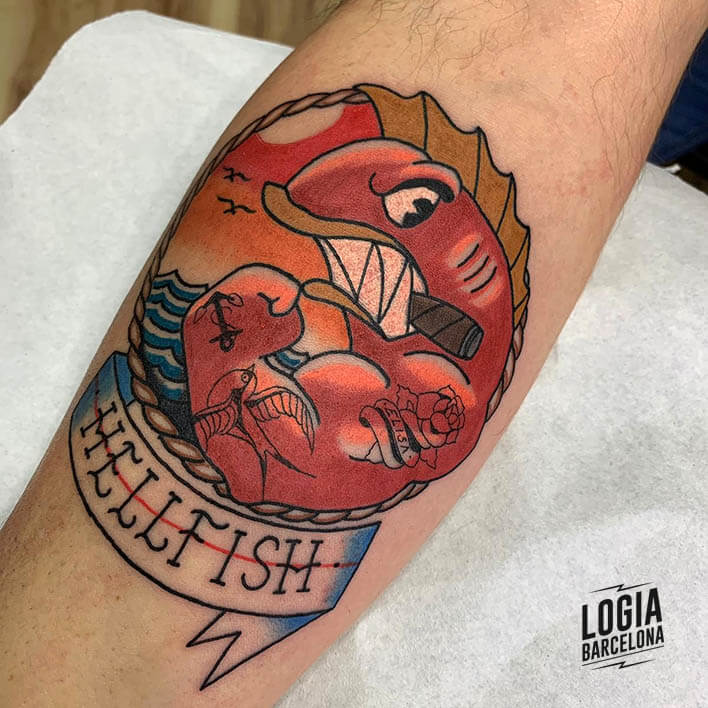 Why do not you stop by our tattoo shop Logia Barcelona to tell us how you would like your next tattoo to be? We are waiting!
If you also have any other type of query about our services of tattoos, piercings, henna tattoos, micropigmentation, microcapillary, tattoo removal or our tattoo courses, do not hesitate to contact Logia Tattoo,  via email info@logiabarcelona.com or by telephone: +34 932 506 168