Who would have thought that tattooing a palm tree would be one of the great trends of the moment? Small, large, silhouettes, in color, on a beach, with coconuts, on the side, on the foot, on the arm … It does not matter where or how: They are still palm trees. Although there are many who give their own meaning, some still do not understand why they choose t
Palm tree Tattoo
In many civilizations, palms meant trees of life or trees of paradise, since they were usually found in tropical regions near the sea. Others, on the other hand, relate them to God and to wisdom.
But if we ask the lovers of this peculiar tattoo why they have chosen it, usually the answer we get will be associated with immortality, strength and eternity. Immortal because they last a long time; strong because they are able to withstand rain, sun and snow; and eternal because their leaves do not fall easily. Many feel identified with one of these meanings and that is why they decide to wear it on their skin.
Also, if we look for a sense in the leaves of palm trees, we can say that they are considered symbols of hope, life and victory. An example of this can be seen in the ancient civilizations when the citizens of the town waved palm leaves to receive the war heroes.
And finally, when you are near or on foot from the beach, a few meters from the sea, we can say that the palm trees give us a sense of peace and tranquility. For this reason beach lovers often tattoo the palm tree accompanied by a sunset, with birds around, with waves or on a desert island.
If you are thinking about getting a palm tree tattoo and you do not know with what motive to accompany it, we leave you some ideas of the professionals of Logia Barcelona so you can be inspired.
Tattoo of a surfboard and palm trees: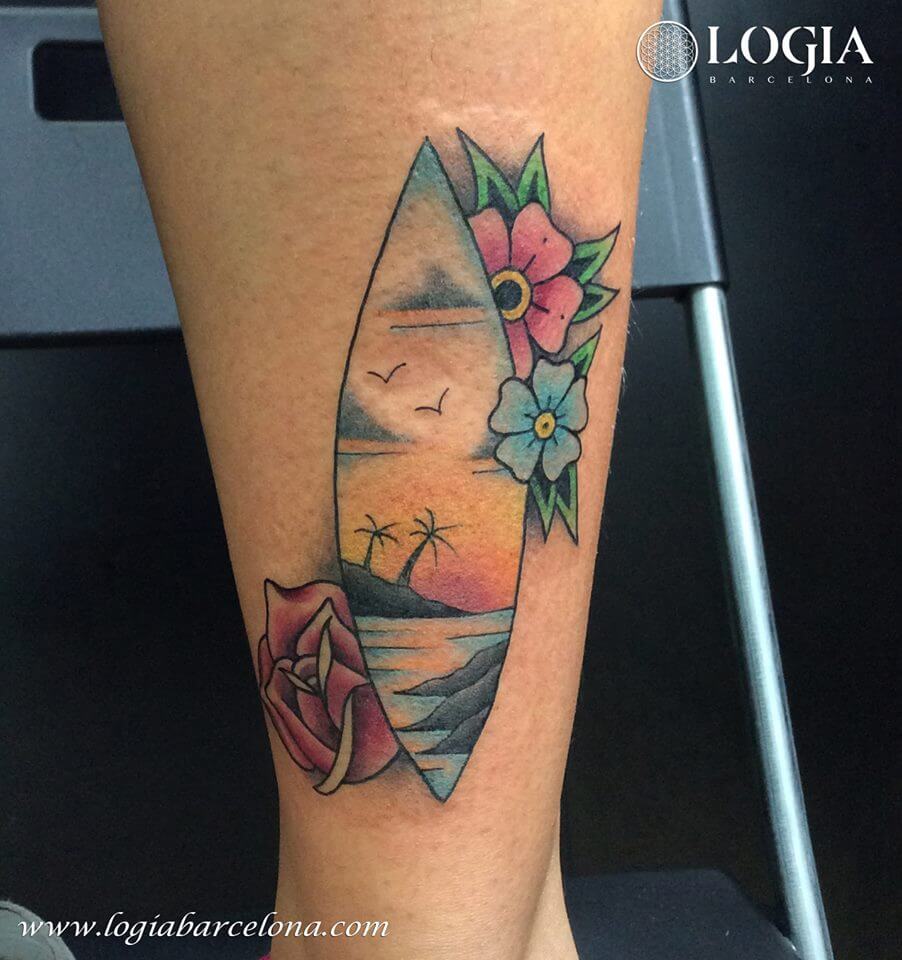 Tattoo of palm trees and devil of Tazmania: without a doubt, a funny and somewhat crazy tattoo of this devil of Tazmania playing the ukulele in an environment of paradisiacal palms.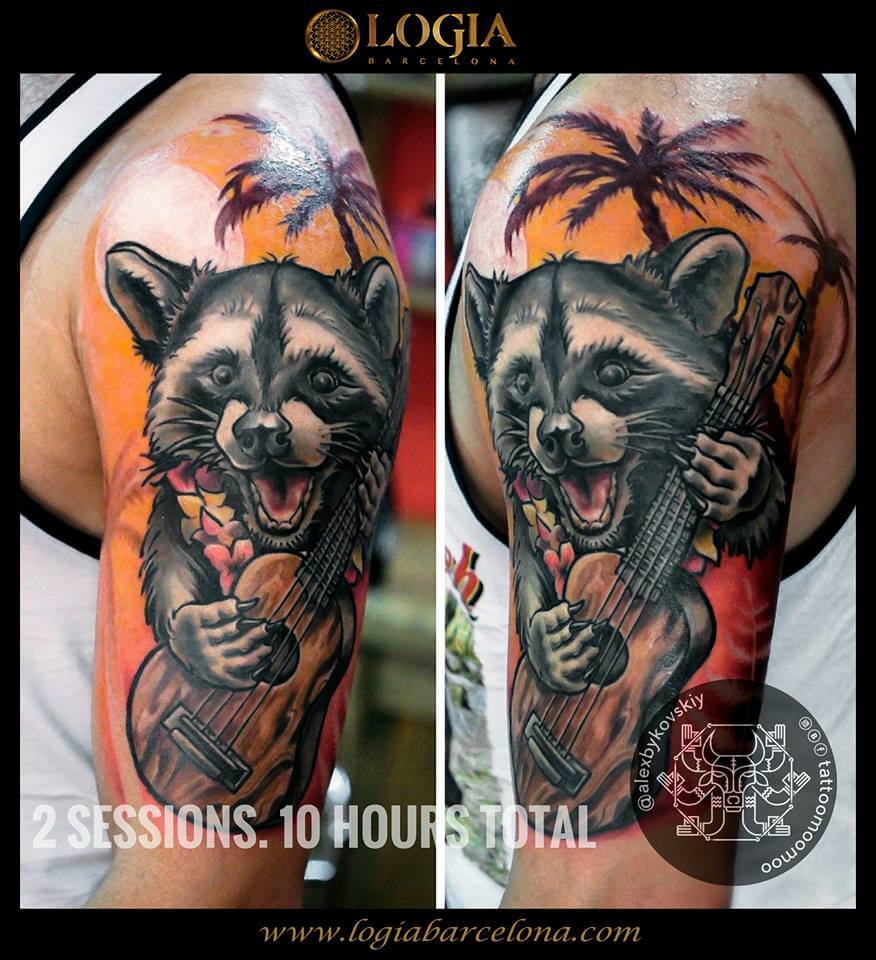 Palm and flamenco tattoo: a colorful palm tattoo with a cartoon style.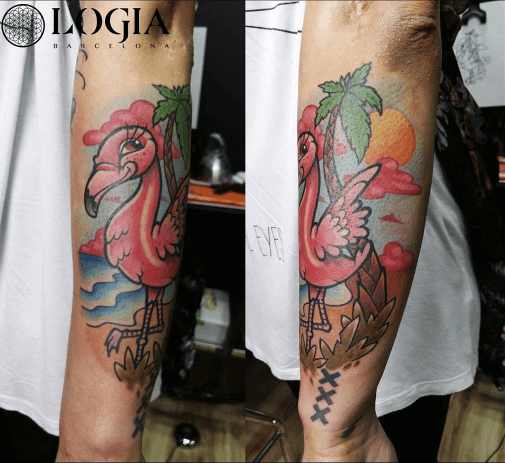 Tattoo of palm trees in black and white: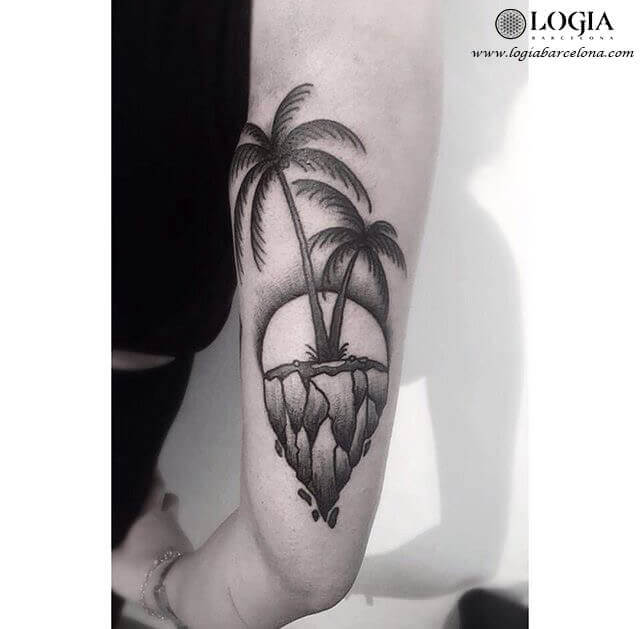 If you are thinking about getting a tattoo or have any question about our services of tattoos, piercings, henna tattoos, micropigmentation, microcapillary, tattoo removal or our tattoo courses, do not hesitate to contact us , via email info @ logiabarcelona.com or by phone: +34 932 506 168. Come to one of the best tattoo shops in Barcelona!