Unalome tattoos have become one of the most demanded especially by women (but also by men). Its design, inspired by sacred geometry and Hindu mandalas, is delicate and elegant. It can be performed in its most simplified form in places such as the fingers or nape; or add other elements such as lotus flowers to adapt to larger areas of the body such as under or between breasts. It is also a tattoo of great symbolism. We tell you all about the unalome tattoo, get it at our tattoo shop Barcelona or as a walk in tattoo!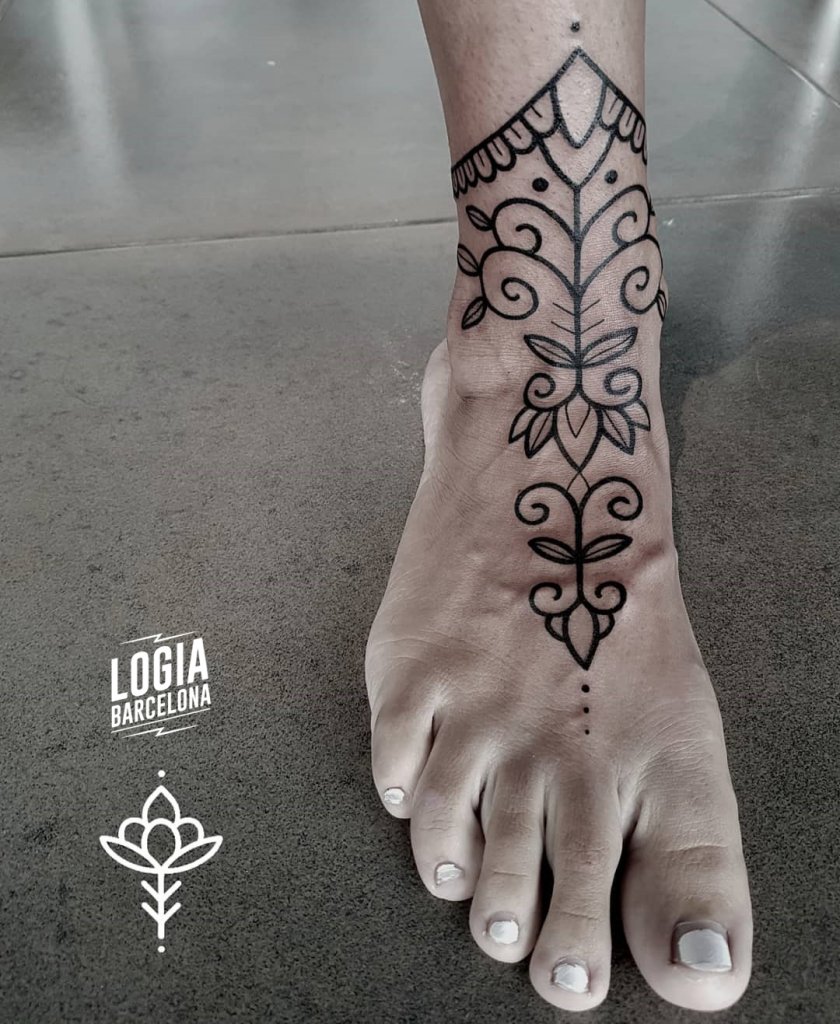 Meaning of the Unalome Tattoo
The unalome is an element of Hindu and Buddhist mandalas with a shape reminiscent of an arrow. It symbolizes our path through life, with each part of the symbol representing a stage.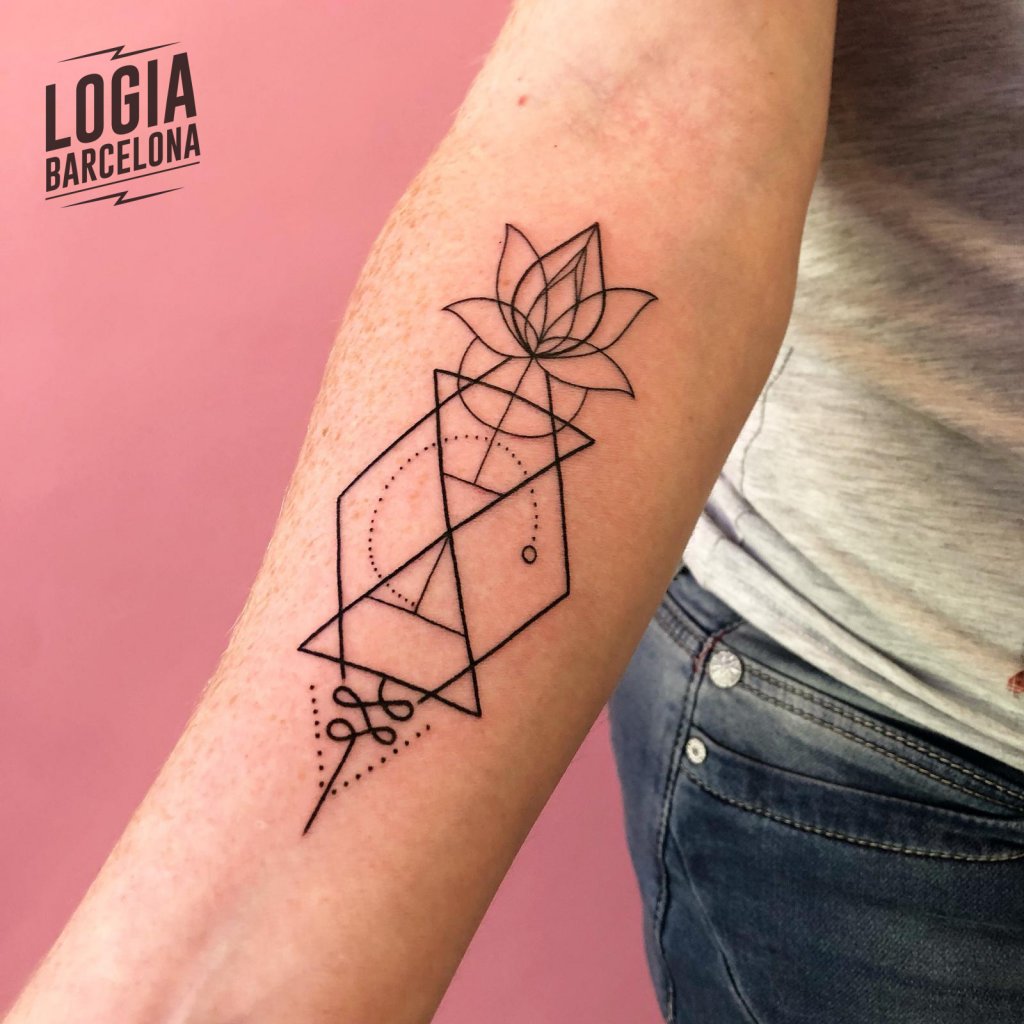 Our path begins at the center of the spiral, which symbolizes birth. The advance through the spiral symbolizes learning, as well as the fears and uncertainties about oneself that we will find. When they leave the spiral, the curves begin: situations of inflection from which we learn and know ourselves. Finally we come to the straight line, which symbolizes wisdom. Some unalome designs include points after the end of the line, symbolizing that even when reaching the end of the path (or the end of life) we do not know what will come next.
The unalome is, therefore, a Hindu symbol of great interpretative and symbolic charge. Although this is the basic meaning of the unalome tattoo, it can also be personalized by adding elements of Buddhist, Hindu and sacred geometry such as lotus flowers, moons, suns, triangles …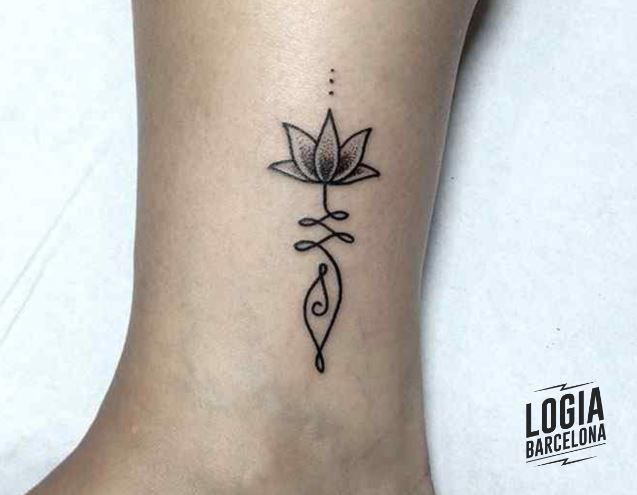 Where to get an unalome tattoo
Being such a delicate design, the unalome tattoo has gained great popularity among women. Some of the areas preferred by them are the fingers, the side of the wrists, the neck, the sternum or the area just below the chest (underboob). It is considered a tattoo not only with great meaning, but also very sexy if done in an area like the latter. (By the way, as professionals we are, we do not recommend you to do a tattoo on your finger since being such an exposed area, with a harder skin and that we use on a daily basis, tattoos do not usually cure well. is a counselor, in the end everyone will make the decision they want …)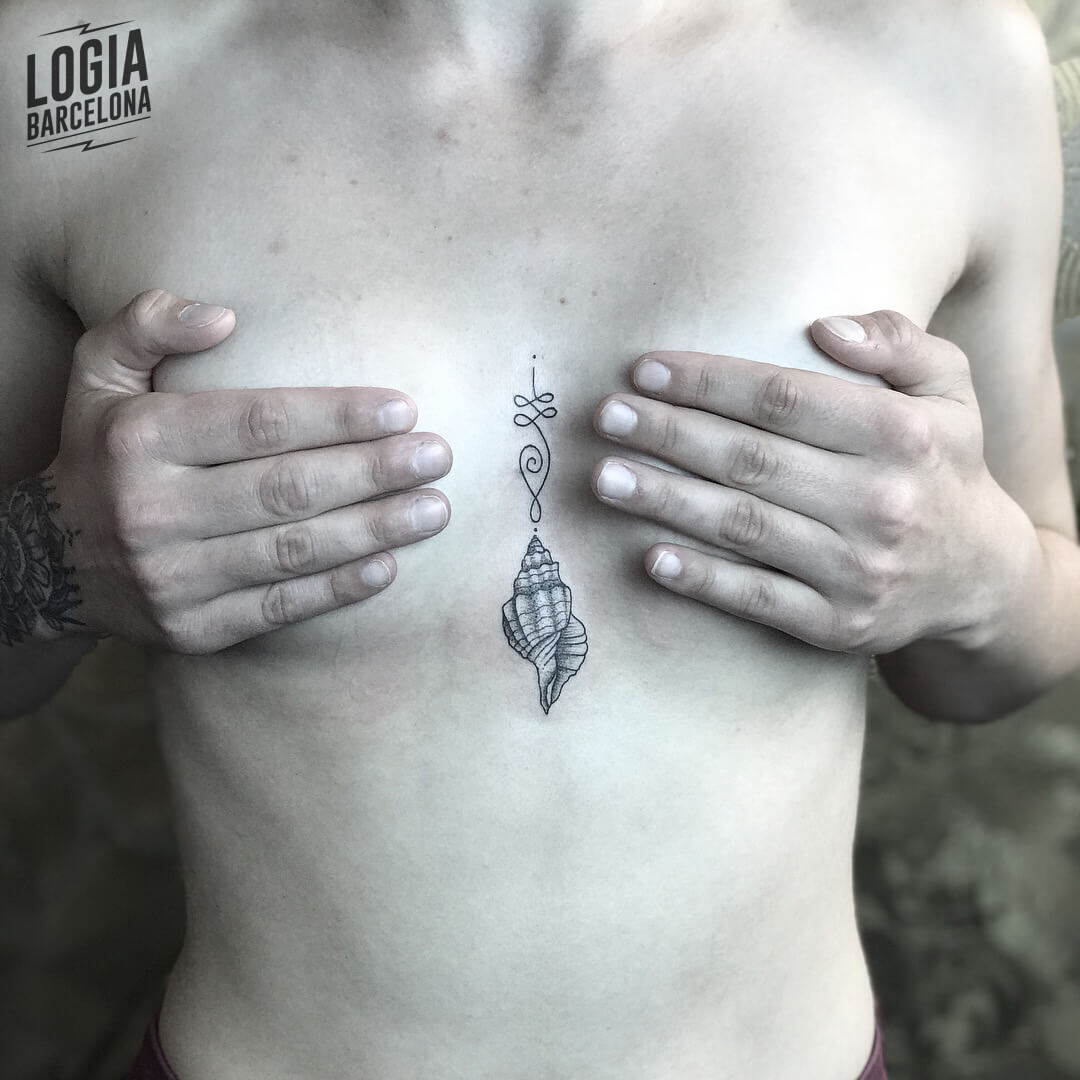 To the important thing. Unalome tattoos can not only be modified, but can also be integrated with other Hindu-inspired tattoos such as mandala tattoos. At Logia Barcelona our expert in ornamental tattoo and mandala is Ferran Torre. Here are some of his designs: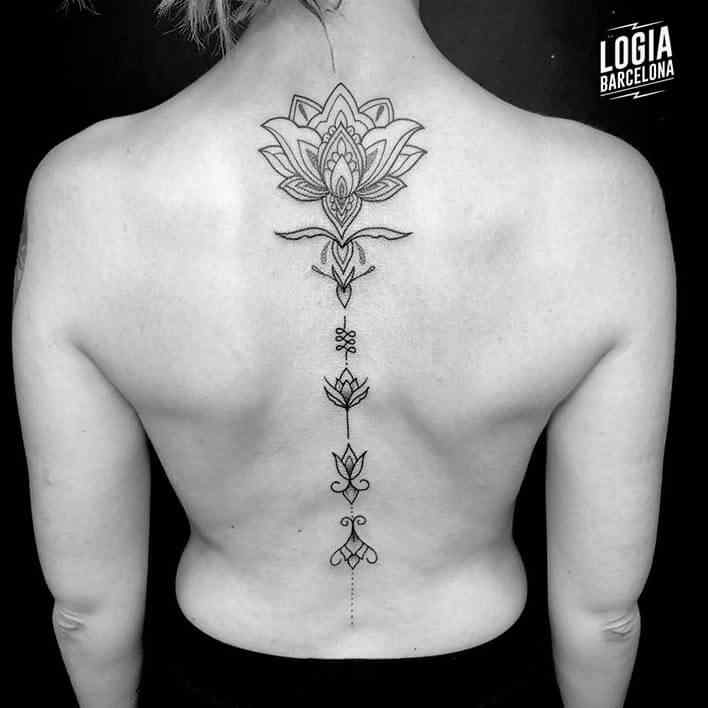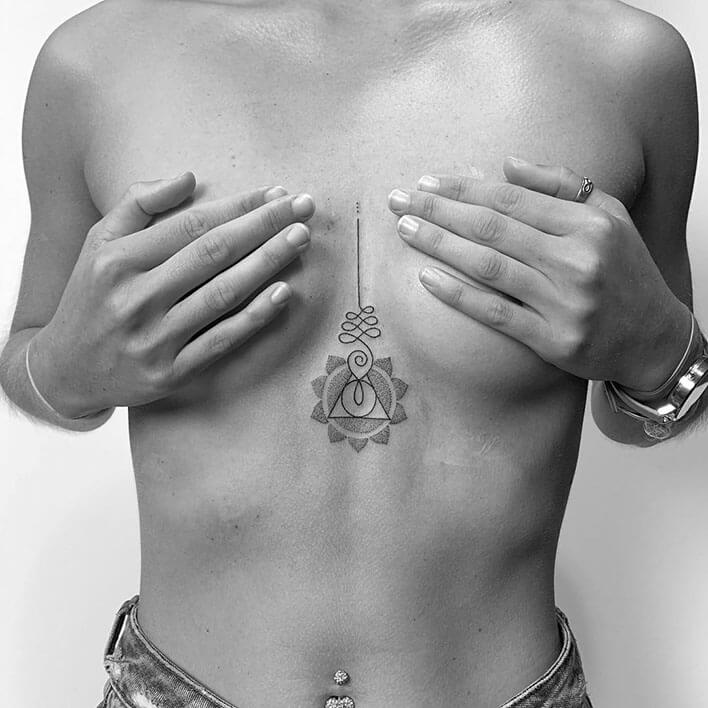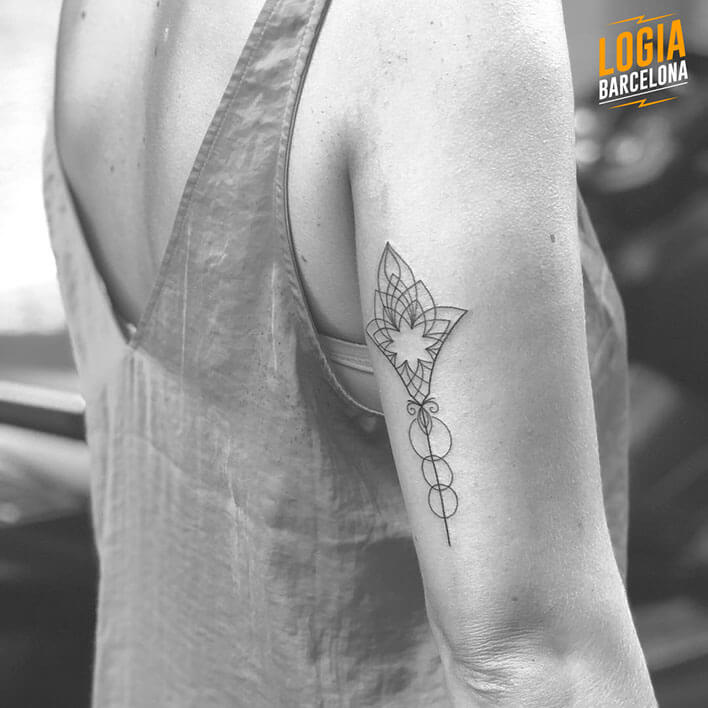 Another of our experts in tattoo mandala, puntilllismo and ornamental, and by extension in tattoo unalome is the tattooer Beve: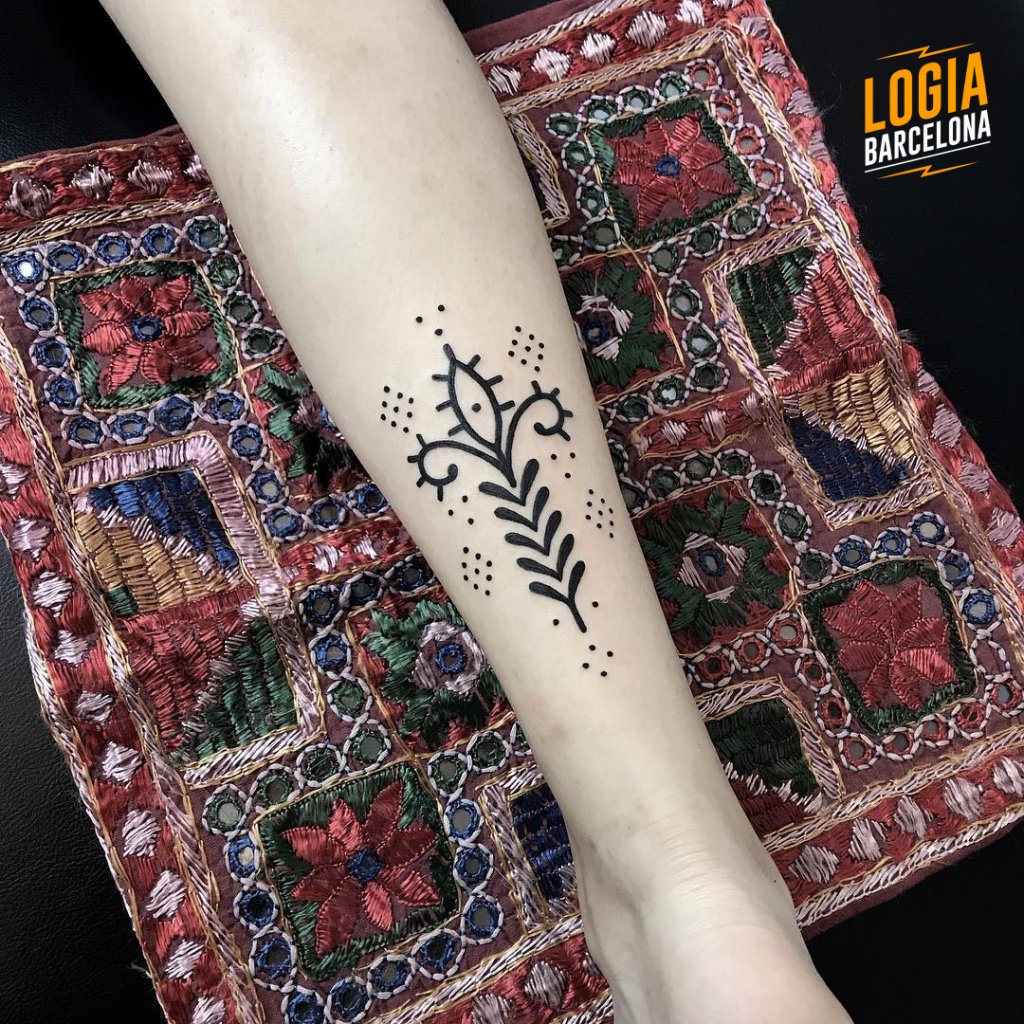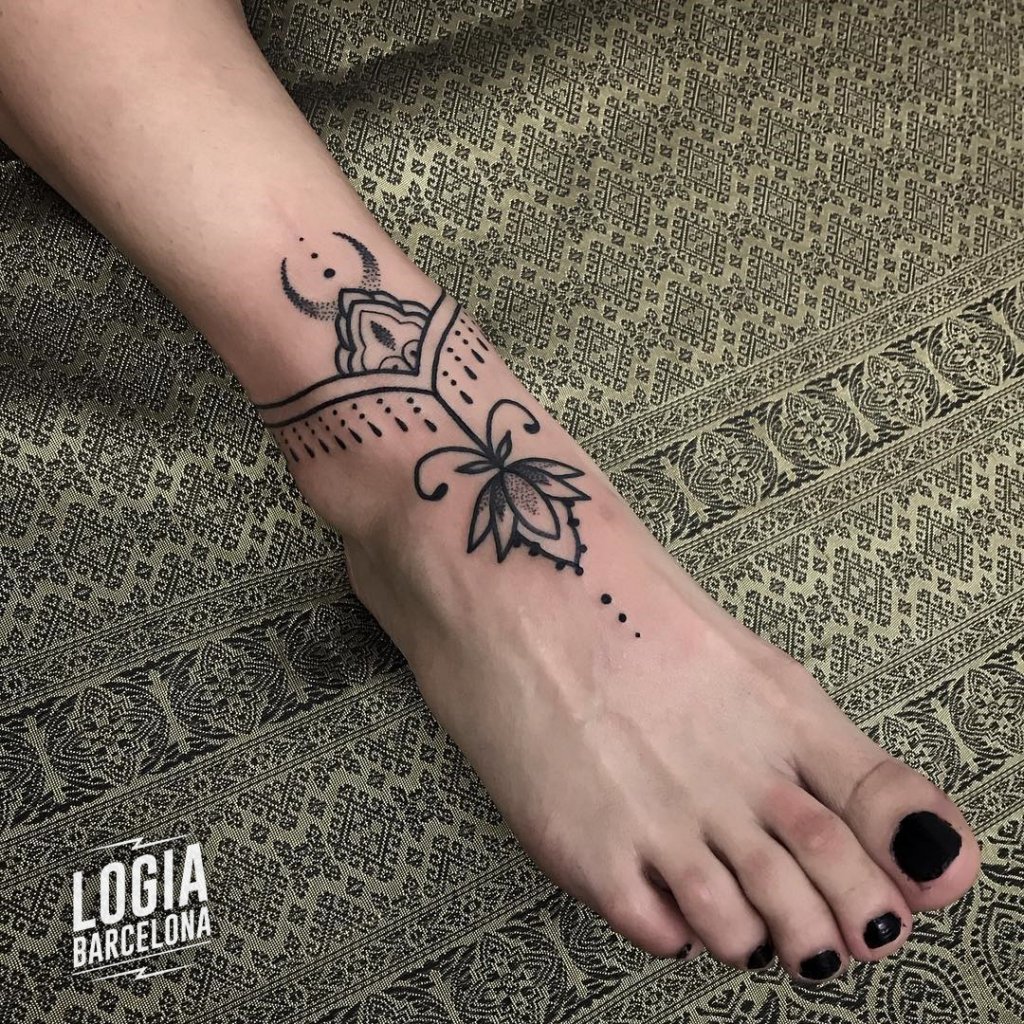 As you can see, the possibilities when it comes to tattooing a unalome are almost endless, and only depend on your tastes. Our tattooists will advise you to find the style of tattoo that best suits your personality, with an unalome tattoo that represents that path through life in which we are all. Call Logia Barcelona and we will be happy to assist you and propose you more ideas 🙂